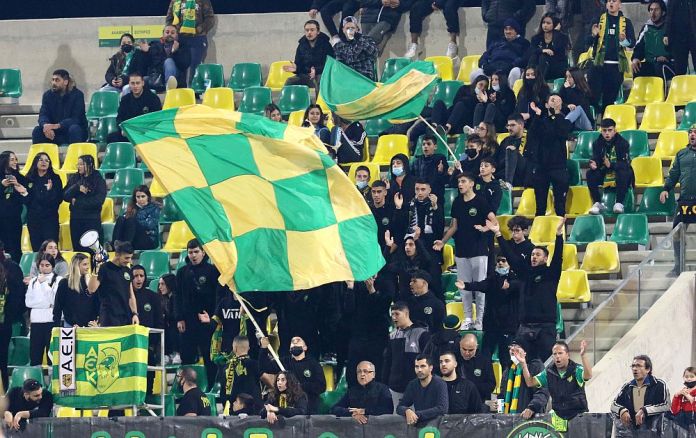 After Alki's fans, AEK fans also react to what was circulated about an attempt to unify the two teams.
The Larnaca Union association emphasizes that AEK is not & # 8230; error correction workshop of other clubs and characterizes the issue as funny.
The announcement in detail:
Our team is at a critical juncture in terms of goals for this season, which for us have never ceased to be the two domestic titles.
It is with great surprise that we saw the reports about so-called unifications and green horses. Well, finally the April Fools' Day lies.
Our team lost important ground and our only concern is the competitive recovery and the three points in Paphiakos. On this occasion, we would like to welcome the new coach and wish him good luck.
All we have to say to everyone The main thing that speaks for our team without being a part of it, is to sit on its boils.
We do not negotiate the yellow-green color , Kimonas, our AEK. AEK is not a team for correcting the mistakes of other clubs. We will not return to the subject, as we consider it funny.
YG1: We remain united until the end.
ΥΓ2: In Paphiako, we want to see 11 lions in the field.