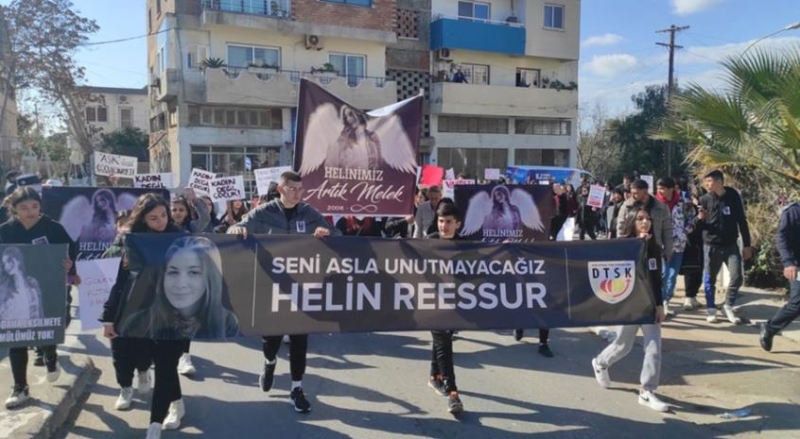 With slogans such as "We want justice", "It is not a love crime but a childish crime", the classmates and friends of 16-year-old Zehie Elin Ressour held a protest march in the morning in occupied Famagusta.
As reported in the occupied territories, representatives of NGOs and other organizations also participated in the protest against the murder of the 16-year-old girl on January 25. The protestors gathered in front of the technical high school, where the 16-year-old studied and marched to the central square of occupied Famagusta.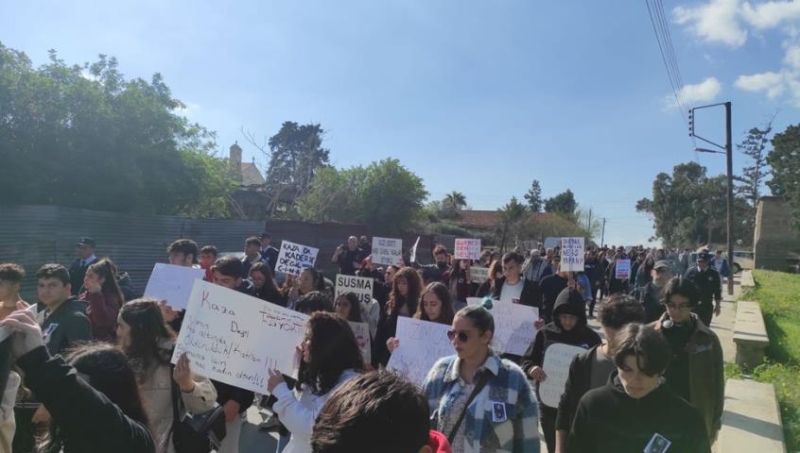 Among others, participants in the event also held banners that read 'We seek equality', 'End crimes against women', 'Women and men are equal', 'Crimes against women are political', 'A 15-year-old girl was murdered in this the country", "We don't want to be murdered", "We are still children".
Her classmates held slogans in their hands that read "Our Elin is now an angel", "We will never forget you" , "We can't bear to lose one more person", "We want strong laws against rape, violence".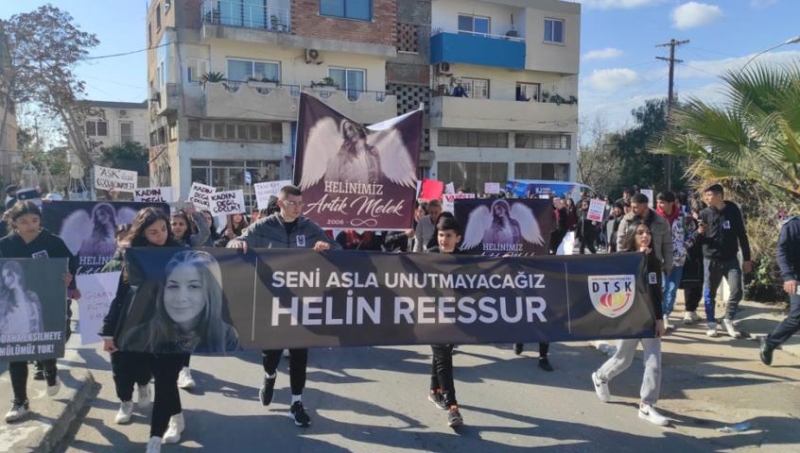 Her classmate Azra Chiagan told a tale about Elin, that the 16-year-old finally lived a life as one of the best musicians and composers in the world, as she dreamed, married the man she loved and lived happily with her children.
"We wanted this life for Elin, which would not end with her murder, with the violence of a man against her, who would not be a victim of the order of things in this country," said another protester, Fatma Tsaionou, noting that her parents and friends will now live with this pain. Fatma added that Elin always sat in the front seats in her class, she was always smiling. "He was only 16 years old, heartbroken and brutally murdered. Now I ask you, is the murderer who killed Elin the only one guilty of this bitter end, haven't women been killed in this country for years?' he wondered.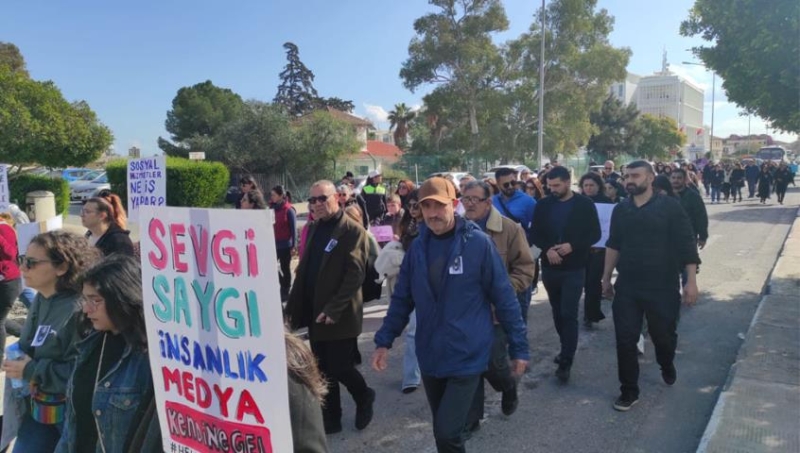 Tsaionou stated that they will never forget Elin. "At 16, you taught us to love a handful of soil as if it were Elin. Together with Elin, at the age of 16, we buried our joy and hope in this earth. Our hearts are broken, we have no other living creature or friend to lose. Stop this violence, stop men's violence. Today we are marching for Elin, the fairy tale of her life that was left half, for all the Elins who were murdered, so that there would be no more Elins", added her classmate, Fatma.