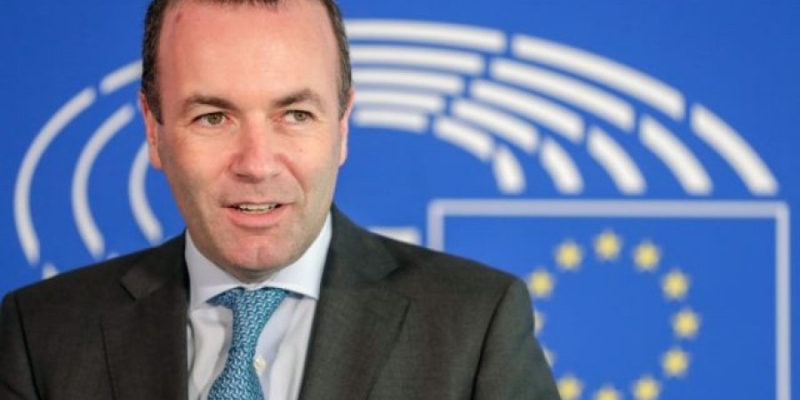 The President of the European People's Party (EPP) Manfred Weber sent a congratulatory letter to the elected President Nikos Christodoulidis.
At the same time in his letter the Mr. Weber invites Nikos Christodoulidis to the next EPP Session on March 23 in Brussels.
In his letter, which was obtained by KYPE, Mr. Weber congratulates Mr. Christodoulidis on his election and expresses his assurance that he will support the European principles and values ​​of the party during his term. He also expresses the expectation to work closely with Mr. Christodoulidis to address many common challenges facing the EU, such as irregular migration and the green and digital transition.
"Furthermore, the EPP family remains steadfast in supporting the sovereignty of the Republic of Cyprus, against any threat," notes Mr. Weber.
At the same time, Mr. Weber invites the President-elect to attend as an invited guest the next EPP Summit, which takes place on March 23 in Brussels, on the agenda of which will be the preparation of the European Council of the same day.
Finally, he wishes him every success in his new duties and states that he is looking forward to welcoming him to the EPP Synod.
Read also: Averof to Christodoulidis: You are the new helmsman – You can rely on DISY