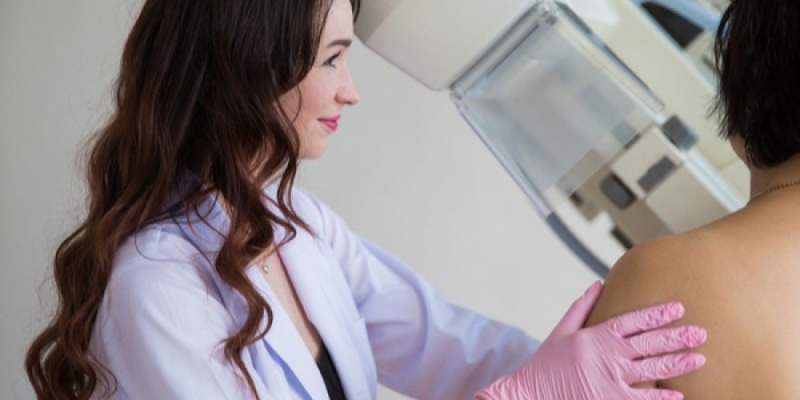 It is indisputable that the diagnosis of breast cancer must be made early, correctly and comprehensively so that the chances of complete treatment are maximized. that patients will be referred for mammography if breast cancer is strongly suspected. In addition, it states that doctors will be prosecuted in case of inaccuracy or false statements.
In SigmaLive's communication with the Senior Officer of the OAU, Monica Kyprianou, she stated that nothing has changed in relation to the performance of mammograms within the NHS and that it is simply a reminder regarding the conditions that must apply to a mammogram.
< p>"In essence, nothing has changed, it is the same conditions that have been in force since the first day. A woman to have a mammogram at GeSY must have a symptom i.e. have a finding in the breast or have a personal or family history. These have always been the conditions and they are still valid today» said Mrs. Kyprianou.
She explained that mammography at the NHS has a diagnostic purpose and not a preventive one. "The reason it does not have a preventive purpose is because there is a population program for this specific issue which is under the responsibility of the Ministry of Health".
Population Screening Program for Breast Cancer Detection
The Population Breast Cancer Screening Program is offered to all women aged 45-74 who are permanent residents of Cyprus.
Mammography is offered free of charge, upon personal invitation, to all women aged 45-74 and will be repeated every two years. Their inclusion in the beneficiaries of the Program and sending of an invitation is based on data obtained from the Health Insurance Organization, with the permission of the Office of the Commissioner for Personal Data Protection. Permanent residents of Cyprus who are not beneficiaries or have not registered with the NHS, and are of the age covered by the scheme, can be included in it on their own initiative.
Screening with mammography helps in the early detection of breast cancer when it is at a very early stage. Mammography can detect cancers three to four years before a woman notices symptoms herself. Therefore, since the cancer is detected at a very early stage, the chances of a complete cure or a less aggressive treatment increase.
Appointments are booked by calling the Mammography Center of their province of residence, from Monday to Friday between 7:30 a.m. .m. – 2:30 p.m., informing the operators if they have had a mammogram in the last two (2) years, either as part of the Program or privately.
When they come for the mammogram they should have their political identity or other identification document and the results (cd or films) of previous mammograms or other breast examinations.
Mammography Centers
MAMMOGRAPHY CENTER AGLANTZIAS
86 KERINEIA AVENUE, TEL.: 22444460
LINOPETRA BREAST SCREENING CENTER
KOLONAKIOU & GYPSOKAMINOU GONIA TEL.: 25305124
MACKENZIE MAMMOGRAPHY CENTER
ISTIKLAL – MACKENZIE TEL.: 24622551/24323278
AMMOCHOSTO MAMMOGRAPHY CENTER
AMMOCHOSTO HOSPITAL TEL. .: 23200166< /p>
PAFOS MAMMOGRAPHY CENTER
PAFOS HOSPITAL TEL.: 26803225