POWERED BY:
05:54 Monday
March 28, 2022 INSIDER • GOAL • IN-CYPRUS • PROPERTY • CYPRUS-IS • CAREER LIKE • GOING OUT • XRYSES SYNTAGES • ACTIVE • PHILGROUP NEWS & nbsp; SOCIETY & nbsp; INSIDER & nbsp; OPINIONS & nbsp; GOING OUT & nbsp; CULTURE & nbsp; SPORTS & nbsp; AUTO & nbsp; GOOD LIFE & nbsp; USEFUL & nbsp; PRINTED EDITION & nbsp;
ARCHIKIEIDISEISPOLITIKITOPIKAPARASKINIOMEDIAELLADAKOSMOSEPISTIMIPERIVALLONTECHNOLOGIASYNENTEFXEISCHRYSES ETAIREIESKOINONIAEIDISEISKYPROS OF CHTHESANAGNOSTI HAVE LOGOEPISTOLESSYNENTEFXEISDIMOFILI IN INTERNETVIDEOSAFIEROMATAADVERTORIALINSIDEREPICHEIRISEISKYPROSBRAND VOICECAPITALFORBESBLOOMBERG OPINIONPROTAGONISTESKAFTI GRAMMICHRYSES ETAIREIESKARIERAAPOPSEISARTHRA IN "F" INTERVENTION IN "F" MESSAGE YOUR SKITSAO WORLD TWITTERGOING OUTTHINGS TO DOCINEMAMOUSIKIESTIATORIABAR/CAFETV ODIGOSTILEORASIPOLITISMOSKYPROSKOSMOSKRITIKESEKDILOSEISPROSOPAATHLITIKAPODOSFAIROMPASKETPARASKINIAELLADADIETHNIALLA SPORAPOPSEISSKITSOVIDEOSAUTONEAPAROUSIASIAPOSTOLESAGONESKALI ZOIFGEIADIATROFIEF ZINASTRACHRYSES SYNTAGESSYNTAGES SEFVIMA VIMACHRISIMAFARMAKEIAGIATROIAERODROMIALIMANIATILEFONAOPAPKAIROSSYNALLAGMALACHEIAAPPSPROSFORESENTYPI EDITION POLITIKITOPIKAPARASKINIOMEDIAELLADAKOSMOSEPISTIMIPERIVALLONTECHNOLOGIASYNENTEFXEISCHRYSES COMPANIES EIDISEISKYPROS OF CHTHESANAGNOSTI HAVE LOGOEPISTOLESSYNENTEFXEISDIMOFILI THE INTERN ETVIDEOSAFIEROMATAADVERTORIAL EPICHEIRISEISKYPROSBRAND VOICECAPITALFORBESBLOOMBERG OPINIONPROTAGONISTESKAFTI GRAMMICHRYSES ETAIREIESKARIERA ARTICLES IN "F" INTERVENTION IN "F" MESSAGE YOUR SKITSAO WORLD OF TWITTER THINGS TO DOCINEMAMOUSIKIESTIATORIABAR/CAFETV ODIGOSTILEORASI KYPROSKOSMOSKRITIKESEKDILOSEISPROSOPA PODOSFAIROMPASKETPARASKINIAELLADADIETHNIALLA SPORAPOPSEISSKITSOVIDEOS NEAPAROUSIASIAPOSTOLESAGONES YGEIADIATROFIEF ZINASTRACHRYSES SYNTAGESSYNTAGES SEFVIMA STEP FARMAKEIAGIATROIAERODROMIALIMANIATILEFONAOPAPKAIROSSYNALLAGMALACHEIAAPPSPROSFORES ENTERPRISES LTD BRAND VOICE CAPITAL FORBES BLOOMBERG OPINION PROTAGONISTS HOT LINE GOLDEN CAREER COMPANIES
EXCLUSIVE COOPERATION
TOGETHER WITH
Powered by
Next What are the monthly expenses of a family in Cyprus HOME • INSIDER • CYPRUS • How much are the monthly expenses of a family in Cyprus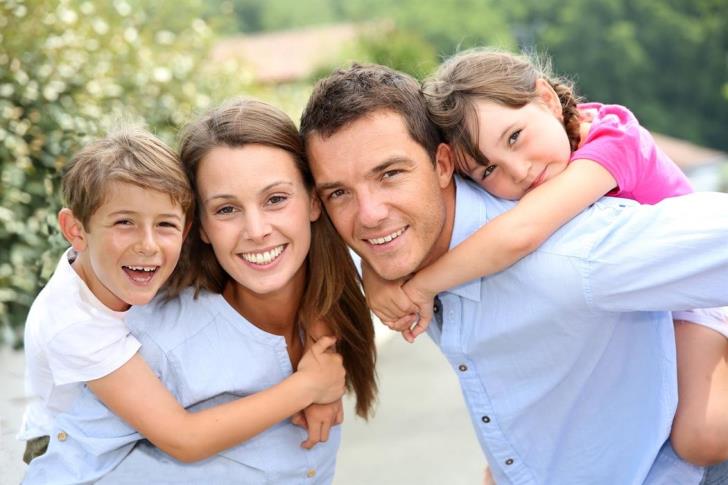 & nbsp & nbspΘεανώ Θειοπούλου & nbsp; & nbsp;
One question that concerns thousands of households is how much the family budget can afford when wages remain stable or have incorporated a small increase in ATA and the accuracy is visible every day for almost all products and services. The answer is not easy, because there are costs that remain stable and others that can not be significantly reduced.
To see the most stable, daily and monthly expenses that a family can have. A fixed expense, if there is no privately owned home without loans and other liabilities, is the rent or the installment in the bank. The amount of the monthly installment depends on the amount of the loan, the repayment years, as well as the interest rate. For a loan of € 200,000 the monthly installment is approximately € 890 & nbsp; per month and repayment period of 25 years. Of course, as the amount of the loan increases, so does the installment, which can reach or exceed € 1,000.
SEE ALSO: The cost of living in Nicosia and Limassol
If the family or individual has not entered the housing process, they will have to rent an apartment or house. And from this front the news is not so pleasant. Depending on the area and the demand the rents at best & nbsp; are stable. A couple with two children, if they choose to rent a three-bedroom apartment in Nicosia, about 15 years old, the rent with conservative calculations is not less than € 750 – € 800. If the choice is an ordinary house then the rent is from € 900 and up. Of course the area and the city play a role. For example in & nbsp; Limassol rents are much more expensive and in some cases it is difficult to find a family apartment at a reasonable price.
The house also has fixed costs that the couple is required to cover on a monthly, bi-monthly or annual basis . Electricity bills are sent every two months. If the apartment has electric heating, households this year would see quite inflated bills, due to the prolonged bad weather and despite the reduction of VAT.
It is not the few times that this time we heard from a friend or acquaintance or a colleague for the overloaded bill he paid if he uses electric heating. & nbsp; Accounts this year & nbsp; on average from € 350 to € 800 every two months. There is of course the heating oil which also increased depending on the consumption and the square footage of the apartment.