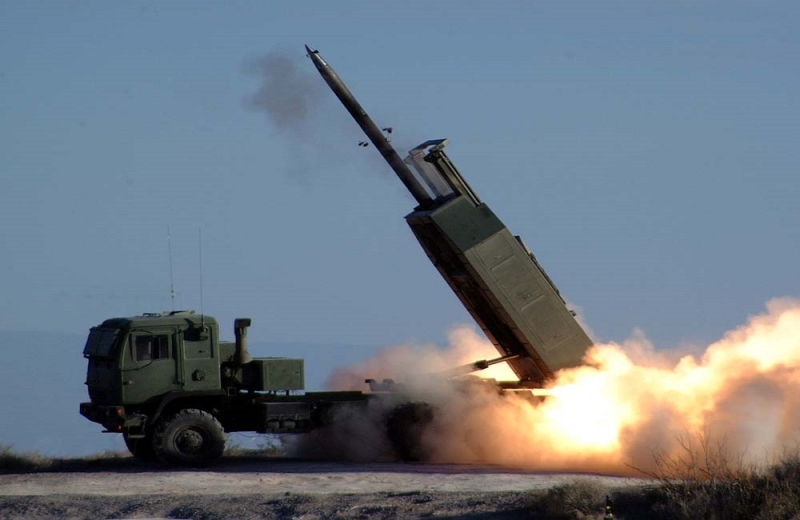 The U.S. government announced Tuesday that it would send multiple rocket launchers to the Ukrainian army, but whether this could really change the situation on the battlefield amid the advance of Russian forces is not so certain.
Both the Russian and Ukrainian armies are already using such weapons, but the HIMARS are considered to have a longer range and are more accurate. with the US presidency official. Washington has made it clear that it does not want to give Kyiv weapons that would allow it to hit targets deep inside Russian territory.
"We are not encouraging Ukraine and we are not giving Ukraine the means to strike beyond its borders," Biden said in an article in the New York Times.
What weapons are these?
The M142 HIMARS systems are a modernized and lightweight armored version of the mass-produced M270 MLRS system developed in the 1970s by the United States and its allies. .
HIMARS can carry two types of rocket launchers: the first allows six 227 mm guided missiles to be fired simultaneously, the second launches only one ATACMS tactical missile, with a longer range.
Its small group of pilots can refill either system in about four minutes. But it will require training of Ukrainian soldiers.
Such US military systems are already developed in Europe. Poland and Romania, NATO members, also have weapons of this type.
At this stage, it has not been clarified how many such weapons systems Washington intends to send to Kyiv.
Why are the Ukrainians waiting for them so eagerly?
Multiple rocket launchers will allow Ukrainian troops to hit Russian positions at greater depths, keeping their arrays farther from the fronts.
The missiles fired in six by HIMARS are guided by GPS and have a range roughly twice that of conventional artillery already supplied by the United States to Ukraine, such as the M777.
In theory, these The Ukrainians could deploy batteries outside the Russian artillery and hit their components. contact.
But the United States will not provide Ukraine with regular 300-kilometer-range ATACMS missiles. more firepower of Moscow forces.
Other analysts, however, prefer to be more cautious about the impact of these weapons systems as the war draws to a close in a hundred days.
"HIMARS will change the balance of power," he said.
Why does Washington choose to give Kyiv only limited-range systems? At the start of the Russian invasion of Ukraine on February 24, the US is offering military assistance to Kyiv, but always taking care to avoid moves that could be perceived as major invitations to Russia & # 8211; due to concerns that the war could break out of Ukrainian territory.
This mainly translates into their refusal to approve Ukrainian strikes on the Russian Federation. Although with missiles, UAVs and helicopters, the Ukrainian armed forces have already launched attacks in nearby Russian provinces.
If Washington decided to send ATACMS missiles along with HIMARS, Ukraine would be able to to target Russian cities and military bases, in particular air bases from which aircraft take off to bomb its territory.