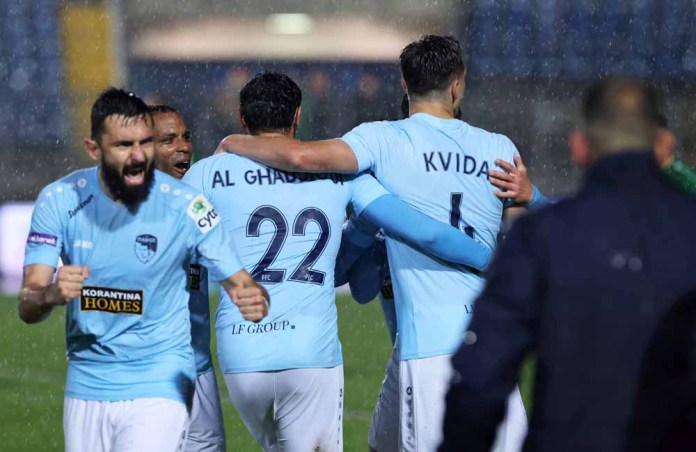 The great goal of Paphos was achieved. For years he tried to enter the top six and this year he succeeded. In fact, her participation in the first group will not be formal, but she has the right to hope for a European ticket.
With the one point she got from the draw with Aris, the Paphian team reached 34 points and enters the playoffs as the sixth. In the first match he will face the champion Apollo and from there on he will wait for the results of the other matches of the 22nd match to learn the order of the other games.
Ta Score data is very small between the teams from the second to the sixth place and therefore Paphos can dream even for the highest goal, the second place. At the moment APOEL is there with 39 points, while if Anorthosis beats Apollon it will be there with 40 points.
Therefore Paphos will be only 5 points away or 6 points from the second step, while it is even closer to the fifth place (at 36 Mars), which under circumstances (depending on the development in the cup) will give a European ticket. AEK, which is in the fourth, has 36 and will play tomorrow against AEL.
Dreams, then, are not forbidden for Paphos & # 8230;
Like this:
Like Loading …