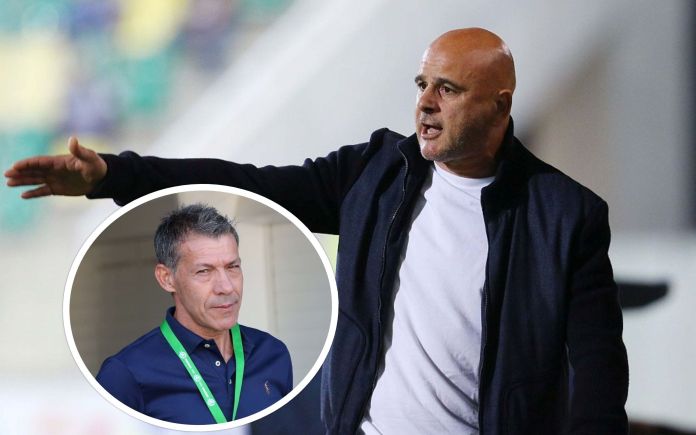 .
According to what has been leaked, the former technical director of Omonia and also the former coach of the Famagusta team (2016) is close to an agreement with the blue and whites to take on the role of sports director.
Although as we explained it would be very difficult for the" Lady "to proceed in the case of Larkos without Ketspaia's consent, it is very interesting to remember what the Anorthosis coach said last June about a possible collaboration with technical/sports director.
Then, speaking on Cablenet's show "Without VAR", Georgianos seemed to disagree with working with a person who would "close" his players, but noted that he would like to have a man who will help him find 2-3 footballers. for each position where there is a need, with the final decision, however, belonging to him.
In detail what Ketspaya had said then:
"I have been working since the beginning of the championship, it does not stop for me, I am starting to think about the next one. It is not an easy thing. I'm really telling you. This is my philosophy. Technical Director & # 8230; unfortunately we are not at a level like Italy, Germany, England, Spain, where the technical director works there, I am a coach, he brings me a player 50 million, I can not say that it does not matter if he gives 50 million or 20, 30, 50 , 100. But here we are, we're looking for free agents, you do not need to spend money. I would like to have someone next to me who knows me, we need for example in 3-4 positions players. To find me 2-3 players in these positions and the last decision, which of these three to take, to come to me. Not that & # 8216; you are the coach to bring you a player & # 8217 ;, what some people do and say is successful, that I did not see anything successful from it. First of all, there are very few players that I do not know ".