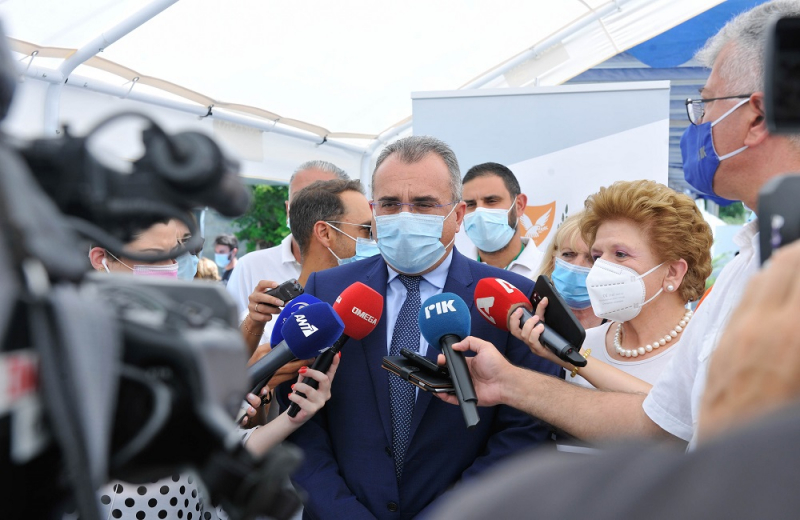 The measures for the vaccinated remain as they have been clarified this morning, the Minister of Health. However, there is a discussion with the music and dance centers, if the dance is allowed to be tested with rapid test and vaccinated before entering, said Michalis Hadjipandelas speaking to Politis 107.6 & amp; 97.6 and the show "Morning Inspection" .
Asked about Swan Thursday, what will happen on the specific day when people are used to crowding and having fun, the minister said that they are in dialogue with the parties involved and a relevant announcement will be made next Monday. He also made it clear that the "stadium lines" are determined by the advisory team and the Ministry of Health and not the businessmen who are currently being consulted.
Regarding the reduction of quarantine days for coronavirus cases, Michalis Hadjipandela said the issue is in their thoughts and will be studied at the next meeting with the advisory committee. From his personal experience, however, he found that those who suffer from the Omicron variant, on the seventh day are negative.
The absence of controls in the churches is not due, according to the minister, to the fear of the Church's reaction, but to that there is no evidence that there are transmission chains. He also claimed that no expert had suggested that the churches be inspected.
Listen to his speech to Citizen 107.6 & amp; 97.6:
CITIZEN 107.6; MORNING INSPECTION 17 & # 8211; 02 & # 8211; 2022 MICHALIS HATZIPANTELA