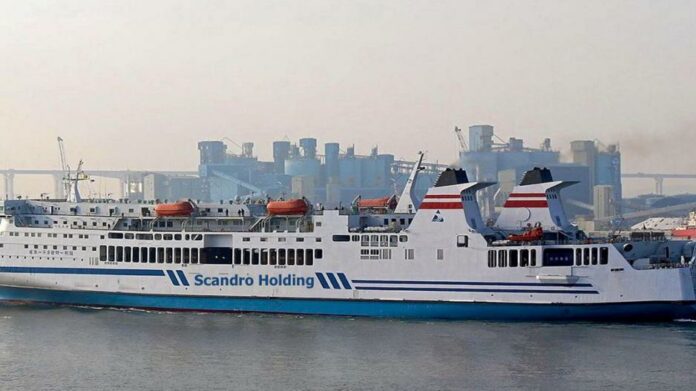 The Deputy Ministry of Shipping gave the contractor SCANDRO a timetable until the end of February and the first week of March to announce when the routes from the port of Limassol to Greece will resume, the prices and which ship is expected to be used for the purpose.
Speaking on Alphanews.live, the Deputy Minister of Shipping Vassilis Dimitriadis stated that in a letter to the contractor company he requested that the details be disclosed as soon as possible as a large portion of citizens are waiting to plan their trip.
< p>As he mentioned, the contracting company is in the process of completing the processes for the ship as well as the available ports in order to serve the route.
Mr. Dimitriadis noted that this is a three-year contract for the ferry connection and therefore, there is no question of suspending the service.
For its part, the contracting company SCANDRO, speaking to Alphanews.live, said that every day the company's phones are ringing non-stop from citizens interested in booking their tickets.< /p>
As mentioned, if everything goes well, the first line is expected to take place from May to June, while when asked by a competent person of the company, he said that in terms of ticket prices, these are not expected to differ from last year. However, if in the end there is an increase in ticket prices, these will be of the order of a few euros and will be purely due to port tax matters. The routes are expected to end for the season next September.
According to the sponsoring company, last year a total of 7,500 citizens traveled by ferry and 2,500 vehicles were transported.
Among them, 2,280 people who suffer from aerophobia, students who wanted to transport large loads and are not allowed to do so by air, but also citizens who, due to the cost of plane tickets, never had the opportunity to go outside the Cypriot borders and did so for the first time by ship, going to Greece.
This year, the contractor expects more people to take advantage of the ferry connection since the resulting demand is high.
source: alphanews.live