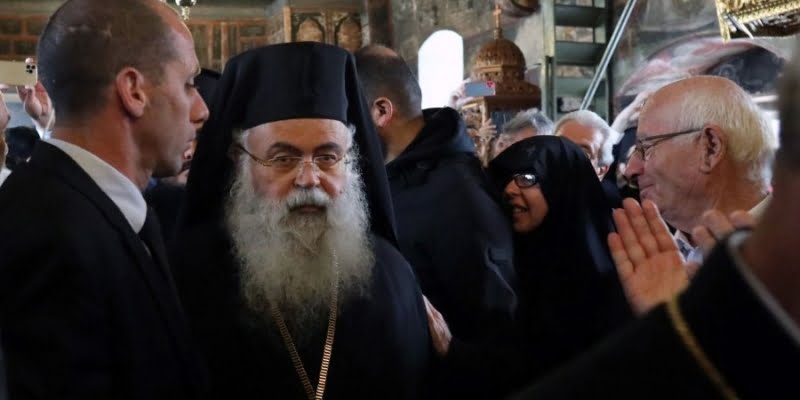 The next day in the church after the election of the new prefect of the Church of Cyprus, the President of the Association of Theologians Christakis Efstathiou discussed the Sections on Events.
First he mentioned that the day after today is Christmas day which is a great celebration of Christianity. "Mainly the message of unity and love is what should permeate the Holy Synod, our Hierarchs and the entire flock of our church" said Mr. Efstathiou.
Referring to the problems that existed in the church, he said, "there were also moments of underlying tension and rivalry, these are human, the church in its charismatic format is never presented with discounts, it is there. A big bet coming for the next day is how close the church is to the people and how much our people and young people are to the church. I believe that the superior has all the conditions and will zealously work in this direction.
See also: The bells rang in Athienou-What do the citizens want from the new Archbishop
Asked whether there will be changes in the relations of the autocephalous church of Cyprus with the Fanari, he said the following, "they will not only be maintained but forged even more. Because we must not forget that the Ecumenical Patriarchate had good relations with all the autocephalous churches but with the church of Cyprus it always had special relations and because of the role that the church of Cyprus played throughout history. It is necessary to always have these good relations.
In closing and when asked about the process of enthronement of the new Archbishop, he said that it is probably placed after the Epiphany and specifically, in his opinion, it will be on Sunday, January 8. He added that it will take place in the Cathedral of the Apostle Barnabas.
See also:Archbishop George: I will try not to appear inferior to my predecessors
«It will have a majestic and solemn character. Cyprus will attract not only ecclesiastical but also political figures. From this point of view, the event will gain more importance. We will perhaps even see personalities from the Vatican. But also representatives of other denominations. It has to do with the privileges of the church of Cyprus as an autocephalous church which was given to her by the Emperor Zeno and exactly there the oldest perhaps Bishop will grant the three privileges which are the cinnabar i.e. the red ink, the purple cloak and the imperial sceptre».