POWERED BY:
06:27 Wednesday
April 27, 2022 INSIDER • GOAL • IN-CYPRUS • PROPERTY • CYPRUS-IS • CAREER LIKE • GOING OUT • XRYSES SYNTAGES • ACTIVE • PHILGROUP NEWS & nbsp; SOCIETY & nbsp; INSIDER & nbsp; OPINIONS & nbsp; GOING OUT & nbsp; CULTURE & nbsp; SPORTS & nbsp; AUTO & nbsp; GOOD LIFE & nbsp; USEFUL & nbsp; PRINTED EDITION & nbsp;
< i class = "line1">
ARCHIKIEIDISEISPOLITIKITOPIKAPARASKINIOMEDIAELLADAKOSMOSEPISTIMIPERIVALLONTECHNOLOGIASYNENTEFXEISCHRYSES ETAIREIESKOINONIAEIDISEISKYPROS OF CHTHESANAGNOSTI HAVE LOGOEPISTOLESSYNENTEFXEISDIMOFILI IN INTERNETVIDEOSAFIEROMATAADVERTORIALINSIDEREPICHEIRISEISKYPROSBRAND VOICECAPITALFORBESBLOOMBERG OPINIONPROTAGONISTESKAFTI GRAMMICHRYSES ETAIREIESKARIERAAPOPSEISARTHRA IN "F" INTERVENTION IN "F" MESSAGE YOUR SKITSAO WORLD TWITTERGOING OUTTHINGS TO DOCINEMAMOUSIKIESTIATORIABAR/CAFETV ODIGOSTILEORASIPOLITISMOSKYPROSKOSMOSKRITIKESEKDILOSEISPROSOPAATHLITIKAPODOSFAIROMPASKETPARASKINIAELLADADIETHNIALLA SPORAPOPSEISSKITSOVIDEOSAUTONEAPAROUSIASIAPOSTOLESAGONESKALI ZOIFGEIADIATROFIEF ZINASTRACHRYSES SYNTAGESSYNTAGES SEFVIMA VIMACHRISIMAFARMAKEIAGIATROIAERODROMIALIMANIATILEFONAOPAPKAIROSSYNALLAGMALACHEIAAPPSPROSFORESENTYPI EDITION POLITIKITOPIKAPARASKINIOMEDIAELLADAKOSMOSEPISTIMIPERIVALLONTECHNOLOGIASYNENTEFXEISCHRYSES COMPANIES EIDISEISKYPROS OF CHTHESANAGNOSTI HAVE LOGOEPISTOLESSYNENTEFXEISDIMOFILI THE INTERN ETVIDEOSAFIEROMATAADVERTORIAL EPICHEIRISEISKYPROSBRAND VOICECAPITALFORBESBLOOMBERG OPINIONPROTAGONISTESKAFTI GRAMMICHRYSES ETAIREIESKARIERA ARTICLES IN "F" INTERVENTION IN "F" MESSAGE YOUR SKITSAO WORLD OF TWITTER THINGS TO DOCINEMAMOUSIKIESTIATORIABAR/CAFETV ODIGOSTILEORASI KYPROSKOSMOSKRITIKESEKDILOSEISPROSOPA PODOSFAIROMPASKETPARASKINIAELLADADIETHNIALLA SPORAPOPSEISSKITSOVIDEOS NEAPAROUSIASIAPOSTOLESAGONES YGEIADIATROFIEF ZINASTRACHRYSES SYNTAGESSYNTAGES SEFVIMA STEP FARMAKEIAGIATROIAERODROMIALIMANIATILEFONAOPAPKAIROSSYNALLAGMALACHEIAAPPSPROSFORES ENTERPRISES LTD BRAND VOICE CAPITAL FORBES BLOOMBERG OPINION PROTAGONISTS HOT LINE GOLDEN CAREER COMPANIES
EXCLUSIVE COOPERATION
TOGETHER WITH
Powered by
Next Previous Where to find the money to buy Twitter Elon Musk? HOME • INSIDER • WORLD • Where will Elon Musk find the money to buy Twitter?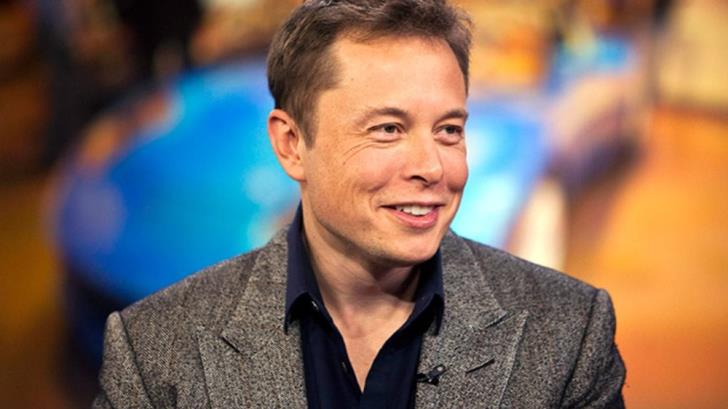 Ο Elon Musk and Twitter Inc. have reached an agreement to acquire the & nbsp; social media platform & nbsp; for $ 44 billion.
Musk's side remains a mystery. How is he going to cover the $ 21 billion deal he personally guarantees?
The 50-year-old Musk stressed that the $ 13 billion will come from bank loans secured by the social media company and the $ 12.5 billion from a partial commitment to Tesla (totaling $ 170 billion). But he has not given details on how he will find the remaining amount.
READ ALSO: & nbsp; Agrawal: Uncertain future after Musk acquisition
There is no doubt that he can find the money. Musk is the richest man in the world with a fortune of 257 billion dollars according to the Bloomberg Billionaires index. However, he has only $ 3 billion in cash and some cash assets.
That leaves him with the following options.
Other investors: & nbsp; One way for Musk is to find like-minded investors who share his twitter vision, who will join him in the takeover. This means that part of the share capital will come & nbsp; from new or existing shareholders.
It has already been hinted that such a strategy may be on paper. Following his initial offer to acquire Twitter, Musk said at an event that "there is an intention to retain as many shareholders as are permitted by law."
Sale of shares: & nbsp; Even if Musk can't find many other investors, he has the financial strength to do it himself, thanks to the "diamond" of his vast fortune, his stake in Tesla.
Following the commitment of shares to cover the $ 12.5 billion loan margin, Musk will continue to hold unsecured shares in the $ 21.6 billion car company.
After taxes, this sale would come close to meeting its full commitment & nbsp; although much will depend on the price it receives for the stock.
This strategy also has its risks. Concerns about Musk having to sell some of his shares, for example, may already weigh on the electric vehicle company's share price.
Selling his stakes in SpaceX and The Boring Company is possible, but unlikely, because it is much less liquid.
Cash, cryptocurrencies: & nbsp; The other possibility . Musk is even richer than the Bloomberg Index estimates.
Musk's cash estimate is based on stock and news data, but much of the information on his personal finances are limited.
If his investment portfolio has outperformed the market, for example, Musk could be richer than Bloomberg estimates and may not need new sources of funding for to cover $ 21 billion.
Musk said in July that he owns Bitcoin, Ether and Dogecoin. Although it is not clear how much it holds or for how long, the first two have increased by about 720% and 2,600% respectively since March 2020.
Source: Capital.gr