POWERED BY :
07:56 Wednesday
20 April 2022 INSIDER • GOAL • IN-CYPRUS • PROPERTY • CYPRUS-IS • CAREER LIKE • GOING OUT • XRYSES SYNTAGES • ACTIVE • PHILGROUP NEWS & nbsp; SOCIETY & nbsp; INSIDER & nbsp; OPINIONS & nbsp; GOING OUT & nbsp; CULTURE & nbsp; SPORTS & nbsp; AUTO & nbsp; GOOD LIFE & nbsp; USEFUL & nbsp; PRINTED EDITION & nbsp;
ARCHIKIEIDISEISPOLITIKITOPIKAPARASKINIOMEDIAELLADAKOSMOSEPISTIMIPERIVALLONTECHNOLOGIASYNENTEFXEISCHRYSES ETAIREIESKOINONIAEIDISEISKYPROS OF CHTHESANAGNOSTI HAVE LOGOEPISTOLESSYNENTEFXEISDIMOFILI IN INTERNETVIDEOSAFIEROMATAADVERTORIALINSIDEREPICHEIRISEISKYPROSBRAND VOICECAPITALFORBESBLOOMBERG OPINIONPROTAGONISTESKAFTI GRAMMICHRYSES ETAIREIESKARIERAAPOPSEISARTHRA IN "F" INTERVENTION IN "F" MESSAGE YOUR SKITSAO WORLD TWITTERGOING OUTTHINGS TO DOCINEMAMOUSIKIESTIATORIABAR/CAFETV ODIGOSTILEORASIPOLITISMOSKYPROSKOSMOSKRITIKESEKDILOSEISPROSOPAATHLITIKAPODOSFAIROMPASKETPARASKINIAELLADADIETHNIALLA SPORAPOPSEISSKITSOVIDEOSAUTONEAPAROUSIASIAPOSTOLESAGONESKALI ZOIFGEIADIATROFIEF ZINASTRACHRYSES SYNTAGESSYNTAGES SEFVIMA VIMACHRISIMAFARMAKEIAGIATROIAERODROMIALIMANIATILEFONAOPAPKAIROSSYNALLAGMALACHEIAAPPSPROSFORESENTYPI EDITION POLITIKITOPIKAPARASKINIOMEDIAELLADAKOSMOSEPISTIMIPERIVALLONTECHNOLOGIASYNENTEFXEISCHRYSES COMPANIES EIDISEISKYPROS OF CHTHESANAGNOSTI HAVE LOGOEPISTOLESSYNENTEFXEISDIMOFILI THE INTERN ETVIDEOSAFIEROMATAADVERTORIAL EPICHEIRISEISKYPROSBRAND VOICECAPITALFORBESBLOOMBERG OPINIONPROTAGONISTESKAFTI GRAMMICHRYSES ETAIREIESKARIERA ARTICLES IN "F" INTERVENTION IN "F" MESSAGE YOUR SKITSAO WORLD OF TWITTER THINGS TO DOCINEMAMOUSIKIESTIATORIABAR/CAFETV ODIGOSTILEORASI KYPROSKOSMOSKRITIKESEKDILOSEISPROSOPA PODOSFAIROMPASKETPARASKINIAELLADADIETHNIALLA SPORAPOPSEISSKITSOVIDEOS NEAPAROUSIASIAPOSTOLESAGONES YGEIADIATROFIEF ZINASTRACHRYSES SYNTAGESSYNTAGES SEFVIMA STEP FARMAKEIAGIATROIAERODROMIALIMANIATILEFONAOPAPKAIROSSYNALLAGMALACHEIAAPPSPROSFORES ENTERPRISES LTD BRAND VOICE CAPITAL FORBES BLOOMBERG OPINION PROTAGONISTS HOT LINE GOLDEN CAREER COMPANIES
EXCLUSIVE COOPERATION
TOGETHER
Next Which properties are preferred per province HOME • INSIDER • CYPRUS • Which properties are preferred by province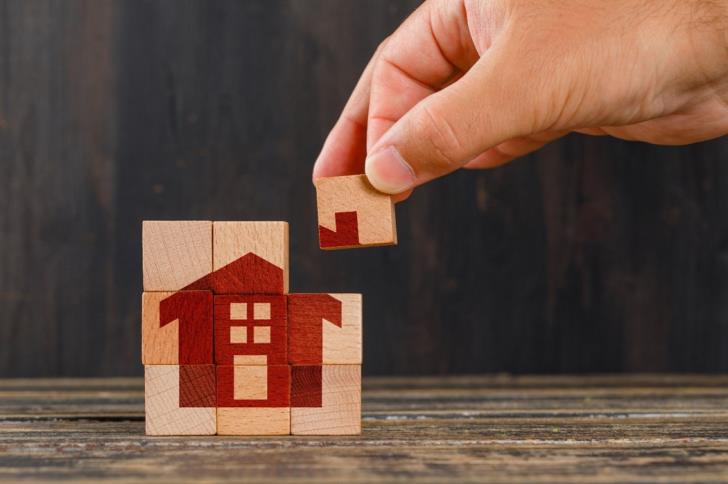 & nbsp & nbspΘεανώ Θειοπούλου & nbsp; & nbsp;
For each province of Cyprus, buyers have different preferences regarding the type of real estate they will buy (apartment, house, field or plot, shop or office). The processing of the data of the Cadastral Department by the Real Estate Registration Council shows that in the first quarter of 2022 in Paphos were recorded the most house sales (247), more than any other province, while in Nicosia it was 105 and in Limassol 55. b >
According to the data, a total of 5,258 sales were recorded in Cyprus, worth € 1,272,553,880. As expected, the announcement states, "Limassol and Nicosia are gathering the lion's share, while the other provinces are moving quite positively. The data also show the great interest that exists for land acquisition, since fields, plots and other plots are very high in the preferences of buyers, possibly as an alternative source of investment. At the same time, the data reflect the significantly increased demand for apartments. With the exception of Paphos province, in all other provinces the apartments sold were more than the houses ".
READ ALSO: & nbsp; These are the hotels for subsidized holidays
According to the newsletter of the Real Estate Registration Council for the real estate market, the Cypriot market in the first quarter of 2022 has the following characteristics: & nbsp;
– In the province of Nicosia, a total of 1,574 transactions were recorded, with a total value of € 313,076,363. The largest volume of transactions concerned apartments (536), houses (108), fields (472), plots (269), offices (22), shops (15), land (72).
– In the province Limassol, both total sales (1,581) but mainly their value (€ 573,192,094) were higher than any other province. Particular interest was recorded for fields (688), plots (439), apartments (164), houses (55), offices (14), shops (28), land (10).
– In the province of Paphos, sales in the first quarter reached 887 and their total value was € 186,819,085. There was interest in houses (247), apartments (232), plots (154), fields (282), offices (2), shops (5), land (36).
– In the province of Larnaca, sales amounted to 958 and their total value to € 145,264,178. The interest was for plots (477), fields (255), apartments (179), houses (45), shops (18), land (50), offices (3). & Nbsp;
– In Famagusta province 258 operations were implemented, with a total value of € 54,202,160, with the interest being intense for fields (162). Following are apartments (47), houses (22), plots (18), shops (1), land (2) and no office sale took place. "The data show that the market continues to show an upward trend, despite the intense challenges that have been recorded in recent months. It proves once again the resilience of the market, but also the confidence shown in the sector by Cypriot and foreign buyers of real estate ". & Nbsp; & nbsp; & nbsp; Theano Theiopoulou