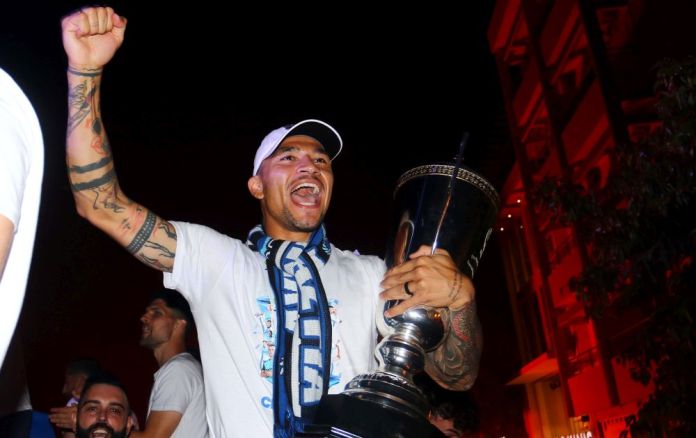 The "divorce" of Fanos Katelaris with Apollon restored the name of the international midfielder in the Greek media.
The former player of the blue and whites, who in the past "played" in the reports of Panathinaikos and AEK, is now free and that has given birth & # 8230; new scenarios for his move to the Super League.
Greece.
Details of the publication:
The news that came out in Cyprus on Monday (13/6), could possibly be connected with a team of the Greek Super League.
After two years of service in Apollon Limassol, Fanos Katelaris is a thing of the past for the Cypriot champions.
The 25-year-old international midfielder did not accept the offer to extend his contract and so the end of the cooperation with Apollon Limassol was announced.
Katelaris is now in search of a new club and while in addition to Apollon Limassol, he carries in his CV an old successful tenure in Omonia.
He is 12 times international, even playing in the game of National Cyprus a few days ago against National Greece in Panthessaliko for the Nations League.
Παίζει with the same ease both as a stopper and as a defensive midfielder and is distinguished for his athletic characteristics and the intense dynamism that he shows in his game.
This year he had 16 appearances with Apollon Limassol, losing several matches due to injury issues.
By the way, at In the past, he played his name for Panathinaikos and AEK, but in both cases there was no transfer τιά fire behind the "smoke" of the publications that connected him with the "clover" and the Union.
Finally and with Katelaris remaining free, it remains to be seen if and to what extent "sirens" could sound in the ears, among other things, from a "big" team of our own Super League & # 8211; as whispered between Cyprus and Greece & # 8211; and while he puts in absolute priority the continuation of his career in a team outside Cyprus.