The ECB has fully adopted the approach whereby decisions on the path of interest rates will be determined by the assessment of economic and financial data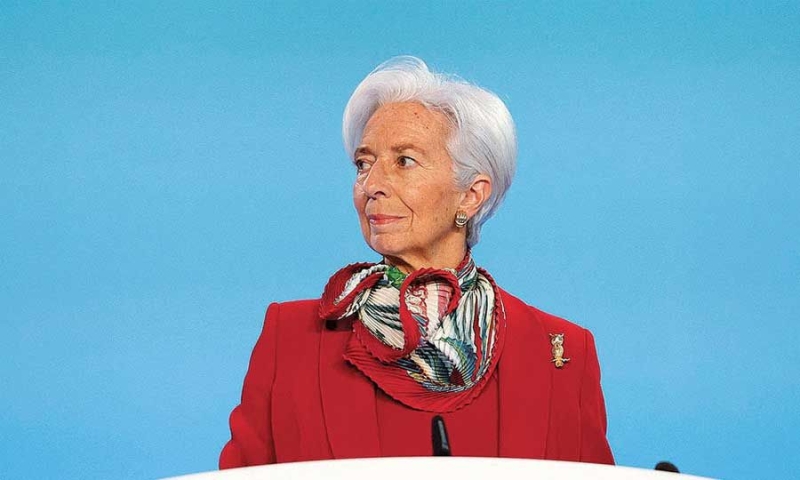 Photo. Reuters.
The European Central Bank (ECB), as it had announced at the previous meeting in February, announced a new increase of 50 bp. on key interest rates on Thursday despite recent tensions in financial markets, signaling its determination to ensure inflation returns to its medium-term target of 2.0% on time.
This decision, according to its official announcement, was based on the assessment that inflation is expected to remain at high levels for a long time while, at the same time, the banking sector in the Eurozone is considered resilient, having strong capital and liquidity positions, and in any case , the bank's "toolbox" is fully equipped to provide liquidity to the financial system if needed.
Regarding the indications for the future direction of its monetary policy (forward guidance), given the increased uncertainty in the markets, the ECB fully adopted the approach according to which decisions on the course of interest rates will be determined by the assessment of the economic and financial (data-dependent approach), contrary to the intention he had expressed in the last meetings for a significant further increase in interest rates.
Despite the new increase of 50 m.v. on interest rates, the relatively dovish tone of the ECB's announcement and President Christine Lagarde's press conference, which reinforced the view that the current cycle of interest rate hikes by the major central banks may be nearing completion, contributed to the relative stabilization of international markets on Friday, after recording heavy losses in recent days in the wake of developments regarding Credit Suisse and the collapse of Silicon Valley Bank (SVB) and Signature Bank in the US.
In the relatively small improvement of the willingness to take on investment risk, an important role was also played by the news that 11 major American banks, as a sign of their "confidence" in the US banking system, agreed to a total grant of 30 billion dollars in deposits to First Republic Bank, for which there were rumored concerns that it might be the next bank to fail.
The fixed income markets income, after sharp fluctuations in the last few days, strengthened significantly on a weekly basis, while the euro also moved upwards in the foreign exchange markets at the end of the week, benefiting from the new increase of the ECB.
* Economic Analysis Sector and Eurobank International Capital Markets Research.