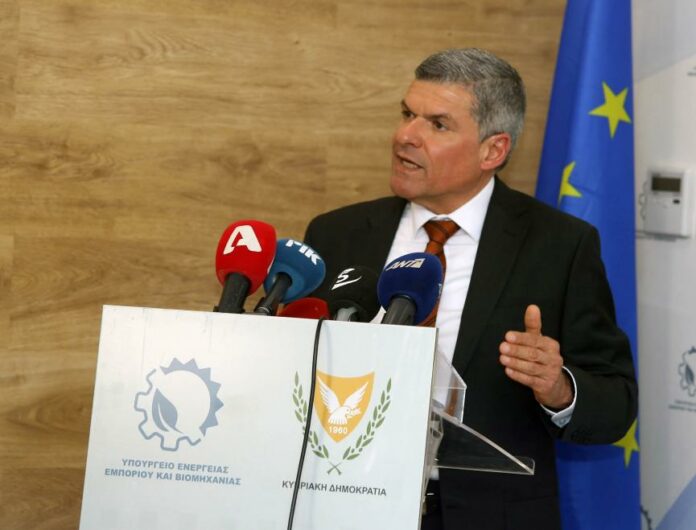 Energy Minister Giorgos Papanastasiou analyzes the energy situation and talks about the next drillings and also about East Med < p>Energy Minister Giorgos Papanastasiou cited three reasons to explain the expensive electricity in Cyprus. Speaking on Sigma and on the show Mesimeri and Kati, Mr. Papanastasiou noted that the high cost of electricity generation, the delay in the implementation of renewable energy sources and the high fuel prices combined with the issue of pollutants have created a scenario that drives electricity prices to very high levels.
Mr. Papanastasiou set a time horizon of three years to reduce the cost of power generation, noting that on the one hand there is a plan to change the fuel used, which will result in lower pollution, while there will be a greater use of RES in the system. All of this is expected to lead to a reduction in the price of electricity for the benefit of consumers, as stated by the responsible Minister of Energy.
Regarding the drilling program, Mr. Papanastasiou did not adopt the opinion that it is not progressing. As he said, next month a new drilling is expected to be carried out in Aphrodite for the purpose of confirming the quantities that exist there. At the same time, as he mentioned, there are two more drillings planned in 2024 and 2025. However, as the Minister of Energy mentioned, drilling is not an end in itself. The aim now, he noted, must be the commercialization of the quantities identified so that they can be put on the market.
When asked about East Med and its future, Mr. Papanastasiou stated that the particular pipeline seems to be unable to pay off. its cost within a certain period of time and as it turns out it seems difficult to implement at this stage.
source: Economy Today