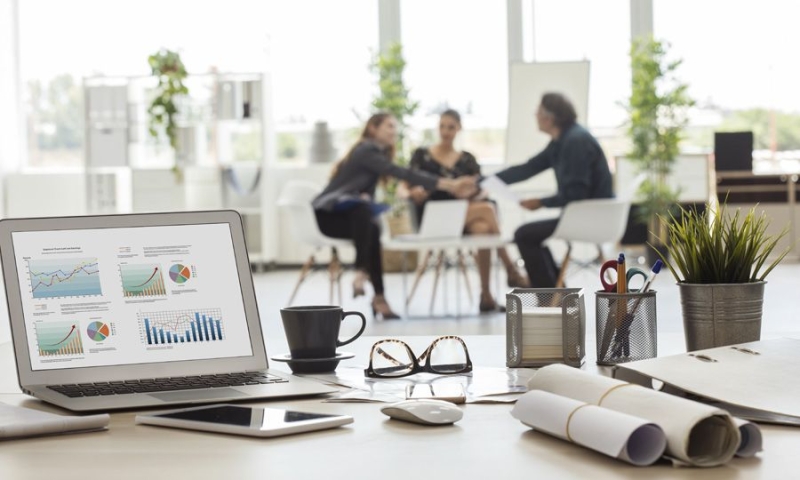 Nowadays, management decisions are made under conditions of uncertainty and constant change. The challenges are becoming more and more complex. The ways of managing a business are constantly changing and businesses need executives who can propose innovative solutions, make quick decisions and also adapt easily and immediately to new data. They need executives who can help the business to be more flexible and more resilient. People with a strong background in business administration, ready to actively participate in strategy formulation, with confidence and a leadership profile.
Here are six reasons why you should get an MBA (Master of Business Administration).
Develop your career
The most common motivation for doing an MBA is career advancement. You may be an expert in your field and have been successful in what you do, but would you like to contribute more broadly and meaningfully to the organization or company you work for? Would you like to lead a team, or a project, participate in strategy formulation and acquire organizational and management skills? An MBA will help build the necessary knowledge and skills to enable you to develop further within the organisation. Anton Nikolaevich, a graduate of Frederick University's MBA program, explains: "I was working at Wargaming, I had a lot of experience in the field of IT and product development, but in 2019 I realized that these were not enough to be able to develop my career. I lacked knowledge in the field of administration and finance. After the first course at MBA at Frederick University, I was already sure that I made the right choice. The excellent teaching staff, readily available innovative learning materials and ongoing support made my studies a rich and very productive adventure."
Change career
You do not need to have a background in Business Administration or Finance to do an MBA, as the program is aimed at any executive who is interested in preparing to take on management duties with the aim of developing his/her career in managerial positions or creating the his/her own business. According to a recent Frederick University survey of MBA graduates (February 2021), after obtaining their master's degree, 43% changed jobs – and this usually means better employment conditions and a salary increase.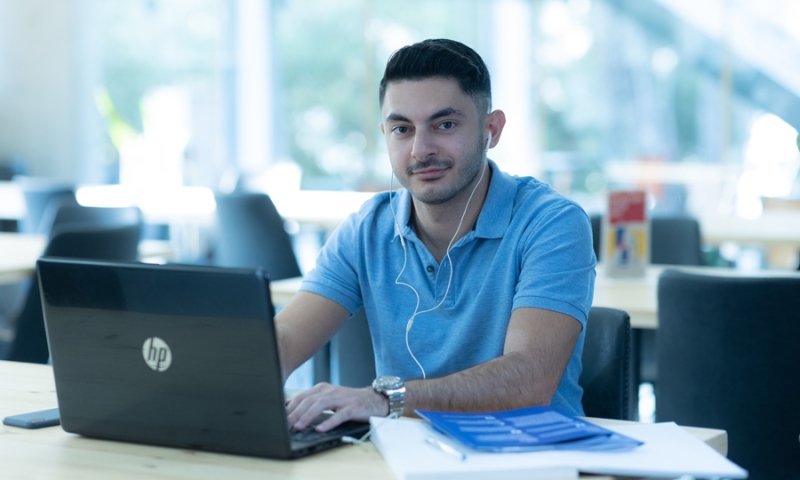 Become more competitive
The objective of the MBA Program is to transfer to students specialized knowledge of administrative practices that can be applied in areas such as finance, banking, construction, consulting, manufacturing, logistics, retail and wholesale trade, transport, engineering, the Health sector, etc. MBA graduates are more competitive in the marketplace as they develop leadership, problem-solving, strategic thinking, and human resource management skills, using decision-making tools to address real-world problems. Andreas Iliadis, Assistant Manager in the Digital Banking Division of Alpha Bank Cyprus, reports "After completing Frederick University's MBA program, I felt more confident in my management skills, especially in relation to project management and marketing in banking. Further enhancing my skills through the MBA enabled me to take on more prestigious international projects."
Enhance your employability
An MBA will provide you with the necessary tools to cope with even the most difficult and demanding environments. According to Frederick University research, 96% of MBA graduates work full-time while 4% own their own business. This means job security. Graduates working in the private sector (80%), are employed in a range of sectors: finance and banking (35%), construction (10%), consulting, technology, tourism, health, education, engineering, energy and elsewhere. They are also employed in the public sector or employed in their own businesses. To enhance the employability of its graduates, Frederick University combines academic background with work experience and gives them the opportunity to network with leading business organizations thanks to its relationships with the business world.
< strong>Expand your business
Many MBA aspirants have started their own businesses and feel they need a broader skill set to be able to scale those businesses. The MBA is suitable for those who want to contribute to the strategic development of their business as it provides them with modern knowledge to develop and shape successful programs of a strategic and operational nature. "In 2000, we founded a company in Greece that did accredited analyzes for the detection of genetically modified organisms. In the company I started from the technical part, to finally end up having the general management of the company. As I developed professionally and left the technical side to enter the administrative side, I learned many things experientially. But I lacked the theoretical and academic background. Within this context, I felt the need to develop my knowledge with an MBA. Entering Frederick University's MBA program, I found it was just what I needed! The professors at Frederick University are very communicative and give you the opportunity to approach them easily." explains Theodora Koraki, graduate of the program and founder of the company VELTIA LABS.
Developed leadership and communication skills
Graduates of MBA programs tend to develop not only management knowledge but also leadership and communication skills, which are essential in whatever you choose to do. "The program Frederick University's MBA enhanced my knowledge in all areas of business. It gave me the flexibility I needed to balance my studies, career, and family obligations. Shortly before starting the program, I had been promoted to a more leadership position, and I believe the classes helped me become a better leader. Bycompleting the program, I was more confident and more ready to take on any challenge. The MBA has given me the necessary tools to succeed in my work and to be more confident in myself and believe in my abilities .", explains Marilena Georgiadou. Associate Manager, Middleware Team, at Hellenic Bank.
Why Frederick UniversityMBA:
< ul>
It offers flexibility in the way you study: choose the program that suits you with distance learning or physical presence on campus, in Nicosia or Limassol.
It gives you the option to choose part-time or full-time study, depending on the needs in your personal life.
It allows you to complete your studies at a pace that suits you, with a maximum study time of three years.
If you choose the conventional Master's Program, the courses at the University are in the evenings so that you can work in the mornings.< /li>
You can choose the Online MBA and complete the program at a time that suits you, no matter where you are in the world.
*