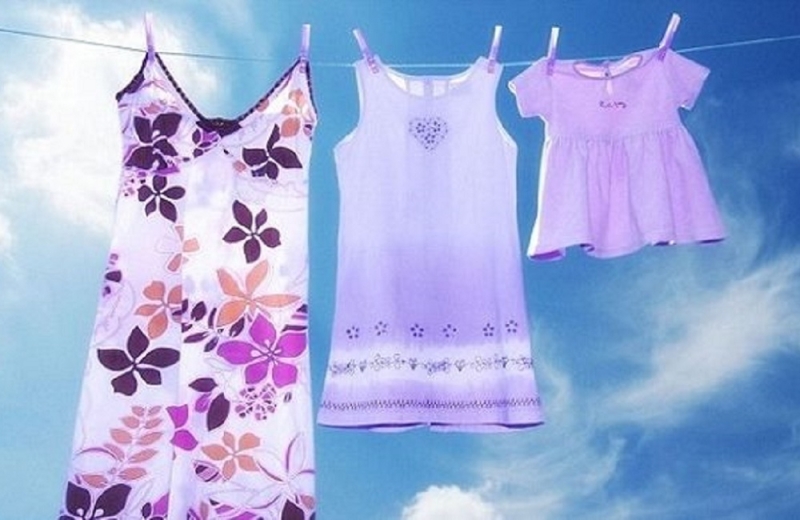 Have you bought a new outfit, will you go out at night and can't wait to wear it? Think again. Experts say that it is "wise" to wash new clothes before wearing them and explain the reasons.
How many times have I bought a brand new garment and want to wear it on the same day? A lot. At least that was the case until a few years ago, when I finally realized that it is not possible to wear what I buy without first washing or disinfecting it in some way (ironing it, for example).
Let me clarify that we are talking about clothes such as blouses, short sleeves, pants, shorts and the like, and not about underwear or swimwear, which of course we wash before using them for the first time.
Why, however, I have to wash a brand new clothes? Theoretically, since it is new, it does not need washing. But how many tried it before it got to me?
We probably mistakenly believe that because a garment is new, it is also clean. The question of whether we should wash a freshly bought garment before buying it is time to solve and below we explain the reasons.
Should I wash or not wash my new clothes?
The answer is that new clothes need to be washed before we wear them and there are many reasons.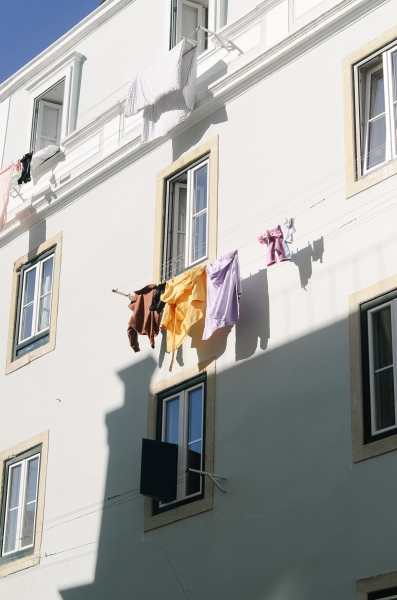 Unsplash André Spilborghs
Reason # 1
The first reason is obvious. Your new clothes are much more used than you think . And this is because they have gone through many hands before they reach you. Many hands means many germs that you would definitely not want to reach your skin. Remember that it's not just the people who tried the garment that you eventually bought, but also the others who picked it up until it reached you (if, for example, you ordered it online).
And , alas, you do not need to wash it at 60 degrees (do not do it). A gentle hand wash is enough to protect yourself from the germs that your new piece carries.
Reason # 2
Another (good enough reason) to wash freshly bought clothes before wear them is allergic contact dermatitis . "When we see allergic contact dermatitis from clothes, it usually comes from scattered dyes," says Dr. Susan Nedorost, professor of dermatology at Case Western Reserve University in Ohio. Scattered dyes are mainly used in synthetic clothing materials, such as polyester and nylon, says Nedorost. And they may exist at higher levels in a brand new, unwashed garment.
In response, your body may develop rashes a few days after exposure, which can last for several weeks. In fact, in some cases, treatment is needed to treat them.
Thus, one way to reduce the risk of such reactions is to wash new clothes . "Washing new clothes can remove a little extra dye and thus have less exposure," Nedorost told TIME.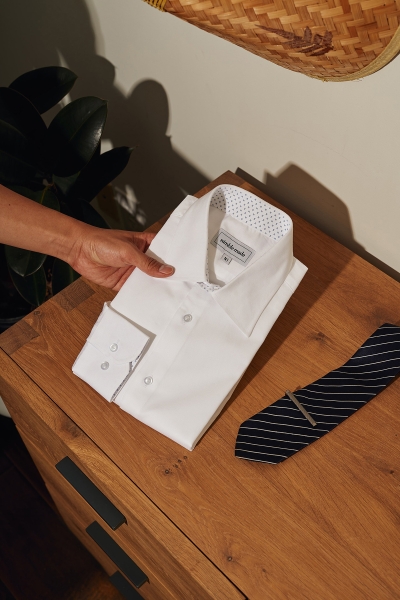 Unsplash Nimble Made
Reason # 3
New clothes are often treated with stain removers , color-enhancing substances , and other chemicals that may irritate the skin, especially if it is sensitive. In some cases, rashes may even occur.
Ulrika Nilsson, a professor of analytical chemistry at Stockholm University, says that washing new clothes reduces the chemical content , especially in chemical residues that may have been left over from the manufacturing process.
These chemicals can not only pose a risk to human health, but also end up in the air and water reserves, where they could cause further damage.
news247.gr/ow .gr/M. Gogou