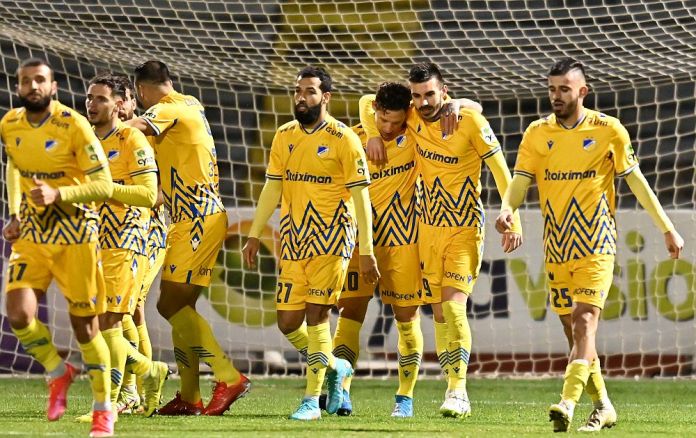 It may finally be presented by many as the team with the most chances to τον against Apollon, but with the difference being at -11 at the moment (even with less games), it can not be said yet that APOEL has entered in the battle for the title.
This will happen if the blue and yellows manage to expand their winning streak and enter the playoffs with a single digit number of points from the champion.
Making 3/3 in its last games for the first phase, APOEL will enter the second having a maximum distance of eight points from Apollon, maybe 5-6 if the Limassol record losses in the games with PAEEK and Anorthosis.
Of course, the three victories for the team of Sofronis Augustis are not easy to come. Yes, all three of its matches are in GSP, but they are all derbies, with AEK, Anorthosis (postponed) and Omonia (typically out) in order.
But it is not impossible either. Especially for APOEL in recent months, the one that counts an unbeaten streak of 16 games (with the cup) and seven victories in its last eight games.
The blue and yellows have found their "footprints" and have now become a regular team that sometimes plays very good football. Having solved the biggest problem that was the ignition of their attackers (Maglitsa scored in four matches in a row, Kvilitaia scored six goals in his last seven appearances), they fully justify the excitement that prevails lately and the optimism that winning the championship , which until recently looked like a science fiction script, is not an elusive dream.
It is enough for APOEL to continue at the same pace and to manage to "throw" the difference until the playoffs, because if the opposite happens and its next change is… upwards, then logically the hopes that were regained will be lost again.