The draft law is in public consultation until October 6 and will then be discussed in Parliament
The bill concerns bottled water in packages of 500 ml, 750 ml and drinking water in glass.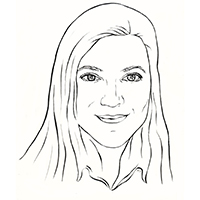 By Maria Herakleous
The draft bill prepared by the Consumer Protection Service for the "On Setting Maximum Retail Prices of Products at Specific Points of Sale Where Sufficient Competition Can Not Develop Law of 2023" is being put into public consultation from today.
As stated in the draft bill, this law establishes rules regarding the establishment of maximum retail prices of products at specific points of sale where, by object, sufficient competition cannot develop, which is required to safeguard the public interest and the interests of consumers. The reasoning behind the bill is that water is a basic good that should be easily accessible at reasonable prices.
The products for which the Minister of Energy, Trade and Industry may – based on the bill under consultation – determine maximum retail prices are:
– bottled water in 500 ml packaging inside or outside the refrigerator
– bottled water in a 750 ml package inside or outside the refrigerator
– drinking water in a glass.
According to the text of the draft, the bill will concern canteens, refreshment rooms, bars, coffee bars, restaurants and other shops of health interest, vending machines, etc., which operate within the following points of sale:
-Airports
-Ports
-Sports venues (stadiums, stadiums, etc.)
-Closed beaches
-Archaeological sites and museums
-Cinemas
-Theatres
It is also stated that the maximum selling prices will be fixed after an inquiry by the competent authority, taking into account the cost of production/import, a reasonable percentage for operating expenses and a reasonable percentage of profit.
It is also noted that the maximum prices will only concern self-service consumers and not seated consumers to whom services are provided (orders to be served by waiters).
The text has been shared with the consumer associations, OEB and KBE, link of Supermarkets and Retail Trade.