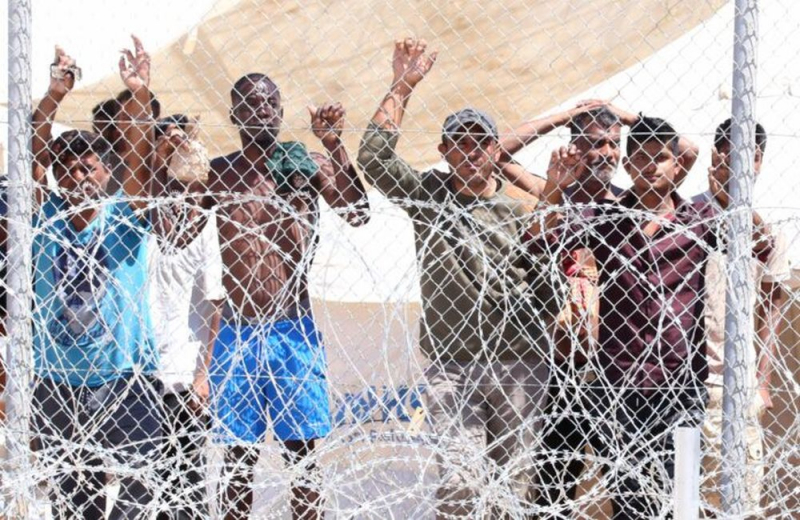 It is the obligation of the state to immediately ensure conditions that ensure hygiene, health, nutrition, protection and dignity, until finding permanent housing solutions for 30 unaccompanied minors in the Pournara Center, emphasizes the Commissioner for the Protection of the Rights of the Child, Despo Michailidou. of the Center for 30 minors and their stay on the street, as a sign of protest against the unacceptable conditions prevailing there.
In a public statement on the incident, the Commissioner states that staying on the street for 30 children overnight leaves them exposed to multiple dangers, violating their rights, while returning them to conditions that do not suit any human being, does not may be an option & # 8221 ;.
Ms. Michailidou reports that officials from her office conducted an on-site investigation on Wednesday of the conditions of unaccompanied minors who left the center. He states that for their living conditions, he has repeatedly intervened until today to the competent authorities, & # 8220; without however there has been a substantial improvement & # 8221 ;.
The Commissioner notes that according to the descriptions of the children themselves, & # 8220; breakfast consisted of only one small piece of bread, without it being accompanied by any drink & # 8221; and that in the afternoon each child is given a small bottle of water for the whole day.
& # 8220; Conditions in the living quarters are miserable and unhealthy: in each room there are about 15 people, who usually share a bed for two people while some children sleep on the floor in blankets & # 8221 ;, says the Commissioner and continues saying that for the hygiene of the 300 children there are 2 toilets and 1 shower.
& # 8220; They (the children) noted that, every day in the Center is the same, without activities, without education, in miserable conditions, resulting in increased stress and uncertainty & # 8221 ;, says Ms. Michailidou.
Notes that because the promises given to the children to move them from the Center with The 30 children, who have completed all the necessary procedures, decided to go out and spend the night there as an expression of protest.
& # 8220; is a decision to stay on the road until an alternative structure is found for their housing, considering these conditions as better than those prevailing in the Pournara Accommodation Center & # 8221 ;, says the Commissioner and calls on the state to intervene immediately.
Source: KYPE