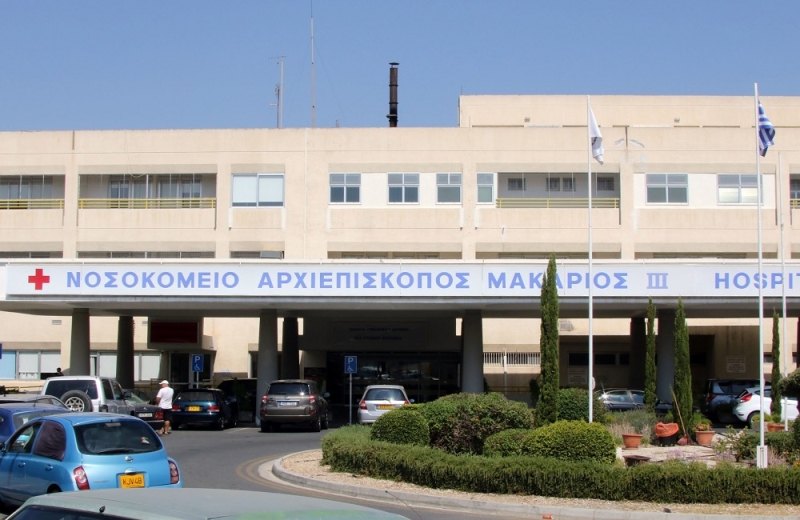 One in five children, who were hospitalized in the last month at Makareio Hospital, suffered from acute viral gastroenteritis, said to KYPE the Director of the Pediatric Clinic of Makareio Hospital, Dr. Abraham Elias, who spoke of an escalation in the incidents, with several of them in need of treatment.
Speaking to the Cyprus News Agency, Dr. Elias said that five children with acute viral gastroenteritis are currently being treated in Makareio, noting that around 20% to 30% of the children treated in the last month were infected with the same virus.
According to Dr. Avram Elias the incidents that were recorded "were mild", adding that they are viral gastroenteritis, which are observed in the beginning of summer.
Answering a relevant question, he said that the virus is manifested by vomiting, diarrhea and dehydration, while noting that the cases may manifest fever or decimal fever.
"One in five [children] who have been treated or are being treated have symptoms. "This is a common phenomenon at this time and there is no cause for concern for parents, as in most cases hospitalizations are short-lived, as the virus lasts for 5 to 7 days," he said.
Asked what parents should watch out for, Dr. Elias reported that these infections are very contagious & # 8211; especially in children -, advising parents if they notice symptoms in their children to limit them outside of school, so that they do not come into contact with other children and spread the virus.
And microbial gastroenteritis possibly in the summer
As noted by the Director of the Pediatric Clinic of Makareio Hospital, cases of microbial gastroenteritis may be recorded during the summer, due to the very high temperatures.
Asked if there is a possibility of another outbreak of viral or bacterial infections during the summer, due to lockdowns and restrictions during the pandemic, Dr. Elias said that he does not consider it possible, noting that things are looking much better at the moment, while he hopes that they will continue to do so.
or even the flu, like last summer. "This year, while there have been some isolated incidents, we are not talking about an outbreak like last year and this can be attributed to the use of a mask used by children until recently," he said.
< strong> Two children are treated with COVID-19
Besides, answering another question, Dr. Elias said that at the moment two children with COVID-19 are being treated in Makareio, two boys aged 7 years and 5 months.
He said that the children "are not serious", however , completed need monitoring.
Source: KYPE