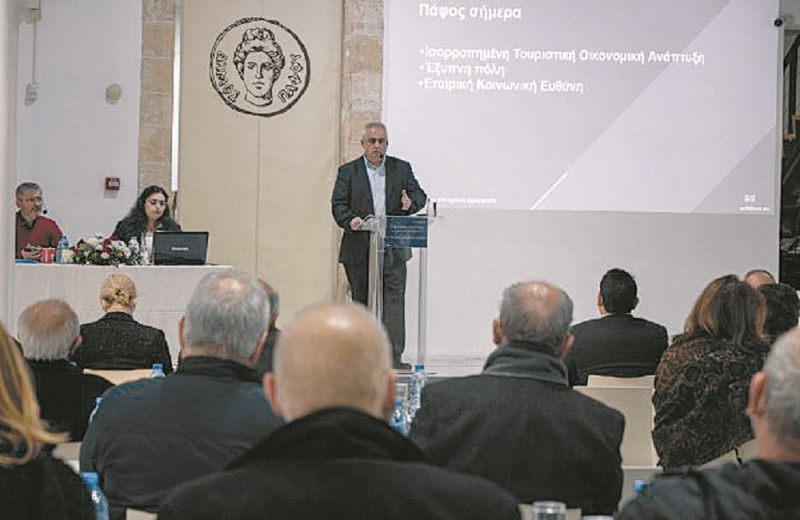 In the midst of the intense background which is in progress in the field of opposition, the lawyer Achilleas Dimitriadis continues on the basis of his initial planning the public gatherings in the various provinces. The aim, as he has declared since the beginning of this effort, is to present his own vision for Cyprus and the future and at the same time to listen to the civil society, to answer their concerns and to enrich his own program, moving towards presidential elections. Achilles Dimitriadis, for the first time, yesterday, gave the time frame within which he is expected to move regarding the public announcement of his own candidacy. In his statements yesterday, he clarified:
With or without the support of any party or parties, he will be running for president in 2023.
He will announce his election program in early March.
It is and will remain completely independent and without any party affiliation.
He had meetings not only with AKEL, but also with DIKO, as well as with Ecologists.
His main goal at the moment is the completion of the public consultation, on which the directions and all the elements of his pre-election program will depend.
In his statements yesterday on the alpha television station, Mr. Demitriadis noted that the focus of his discussions, both with society and with the parties, is his well-known triptych – Honest State, Cyprus 2035 and The Solution is in our interest – emphasizing , among others, the importance of Europe's contribution to the effort to resolve the Cyprus problem and the need for a good economy in a staff state. On the basis of these parameters that will define and characterize his pre-election program, Achilleas Dimitriadis seeks to express a wide range of people in accordance with their concerns. As "P" is informed, Mr. Demitriadis continues his contacts with the opposition parties, which, in turn, will shape the form and size of their possible collaborations. The indications that exist, however, at this time, do not yet form prevailing trends, both in AKEL and DIKO.
Achilleas Dimitriadis, as "P" is informed, is happy with the contacts with the opposition parties. However, he considers that the only criterion he has before him, at the moment, according to what he said on the show Alpha Information, is his pre-election program, which he is constantly enriching with the aim of completing it by the end of February and presenting it to the society. around the beginning of March. As he said, in order to discuss his candidacy, he must have his program positions ready. He, however, revealed that, at this juncture, he is receiving help from various personalities, while he expressed the expectation that the team of collaborators will remain by his side even after the announcement of his candidacy.