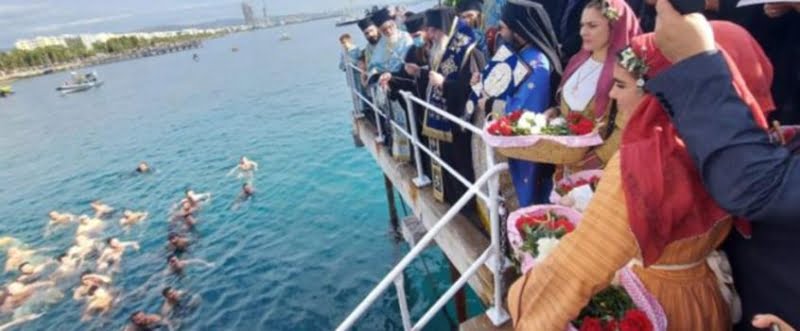 With divine service in the cathedral of Agia Napa and immersion of the Holy Cross in the sea of ​​the old port, Limassol celebrates Epiphany today.< /b>
The divine service will be celebrated by the Metropolitan of Limassol Athanasios and will be followed by a procession, which will be flanked by the National Guard, while the Philharmonic of the Municipality of Limassol will play, towards the old port, for the immersion ceremony of the Holy Cross.
The Holy Theo The Municipality of Germasogeia, in collaboration with the ecclesiastical committee of the Holy Church of Prophet Elias, will also celebrate the event. After the end of the divine liturgy, the customary consecration of the waters will take place, in the sea in front of The Royal Apollonia hotel (west of the hotel). The march to the sea will be led by the philharmonic of the Municipality of Germasogeia.
Furthermore, in its announcement, the community council of Dieronas states that in cooperation with the ecclesiastical committee of the Holy Church of the Archangel Michael Dieronas, they invite the faithful to the liturgy and at the consecration of the waters and at the throwing of the Holy Cross, at the old bridge of the "Mills" area.
Finally, from the Holy Church of Panagia Evangelistria in Kato Polemidia it is announced that after the end of the Divine Liturgy , at 10:00, there will be a dive of the Holy Cross at the Trittis swimming pool.