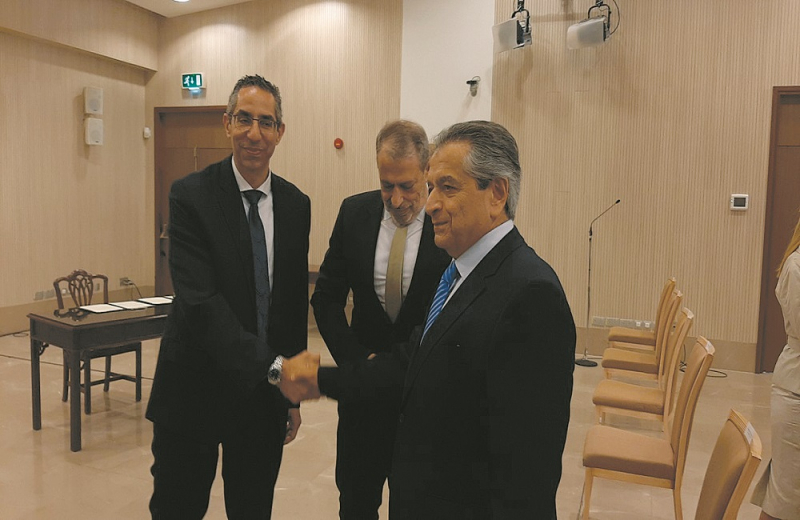 Even if there is an urgent need to provide housing to refugees, the state, namely the competent Minister of the Interior, who is the custodian of Turkish Cypriot property, has no legitimacy to cancel the lease agreements held by non-refugees. And there are too many. The reason; The very serious possibility that the Republic will be sentenced to pay millions of euros in compensation.
Based on the opinion of the former Attorney General Mr. Costas Clerides, which was noted was not disputed by the successor of Mr. George Savvidis, nor by the Ministry of Interior, the beneficiaries of Turkish Cypriot property are only refugees, Greek Cypriots and Turkish Cypriots. At the same time, Mr. Clerides made it clear that Turkish Cypriot property is granted to a person who is not a refugee only if no interest is shown by refugees. In this opinion, which was forwarded to the Parliament in February 2018, Costas Clerides rings the alarm bell, pointing to the deputies that the existing lease contracts of non-refugees should not be terminated, because, as it is very serious, the possibility that the Republic will be called upon to pay monetary compensations if they are terminated unilaterally. According to Mr. Clerides, what can be done is not to renew them when they expire. This can be done in 30, 40 or even 50 years, as these contracts are long-term and provide for very low rents. How these Turkish Cypriot holiday homes were found in the possession of non-refugees several years ago is an issue that should be investigated, as many of these owners are not accidental. It should be noted that most of these non-refugees, who own Turkish Cypriot holiday homes, have spent thousands of euros to renovate and maintain them in excellent condition. Therefore, canceling the lease in question is not an easy task, as the amount of compensation that may be awarded will be huge.
The issue was raised by AKEL, with the party MP Mr. George Koukoumas complaining to "P" that, while thousands of refugees are financially unable to obtain housing and are rented, Turkish Cypriot homes are used as holiday homes and are even occupied by non-refugees.
According to official figures previously submitted to Parliament, there are 6,080 Turkish Cypriot homes available, of which 4,738 were used for private housing and the remaining 1,342 as holiday homes. As for the owners of the 4,738 Turkish Cypriot dwellings used for private housing, only 4,246 were refugees. Of the Turkish Cypriot dwellings used as holiday homes, out of a total of 1,342 tenants, only 759 were refugees.