Russia is using its alternatives to offset the consequences of losing its customers from Europe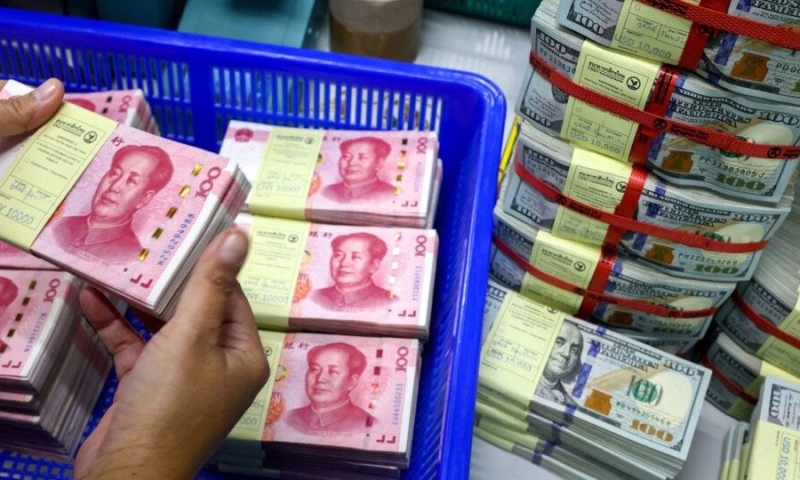 Russia's reserves in yuan amount to 310 billion, an amount equivalent to 46 billion dollars. [Reuters]
As European countries strive to wean themselves off their energy-rich neighbor's hydrocarbons, Russia is tapping into its alternatives to offset the consequences of losing its customers from Europe. And of course its alternatives are largely related to China, which also has relatively strong incentives to tighten its trade relations with Russia.
Over the past year, the Biden administration has blacklisted a number of Chinese companies it has embargoed, banning exports of American high-tech to virtually all of them and banning American companies from working with them. China's response has been to significantly expand trade with Russia, opening for the first time two permanent bridges to facilitate bilateral trade across a river on the border of the two countries. China's state media even trumpeted the fact and bilateral trade, which reached 1.28 trillion last year. yuan, the equivalent of $190 billion. This spectacular amount equates to a 30% increase in bilateral trade compared to 2021 levels. Much of the increase is due to Chinese industries rushing to take advantage of the situation and absorb as much Russian oil and coal as they could at the low prices Russia was now offering.
Trade between Russia and China reached $190 billion last year.
Since December 5, when the $60 ceiling imposed by the G7 countries on Russian oil sales came into force, China, which is not a party to the relevant agreement, has continued to buy Russian oil. However, according to oil contract negotiators, he buys it at a deep discount so that the final price he pays does not differ much from the ceiling. Estimates are converging on a price of around $68 per barrel. After all, since Beijing has not imposed quotas on them, the country's independent refiners are feverishly importing Russian oil. After all, they also buy the mixture offered by countries such as Malaysia and the United Arab Emirates, which mix Russian oil with oil from other countries and present it with a different identity, so that they can use both European tankers and European insurance companies. This blend of oil from various origins is usually sold at a discount of at least five dollars below the price of Brent on the ICE platform. In the whole of last year, China's imports of Russian oil more than doubled to 3.1 million tonnes, with October alone importing 554,000 tonnes of the fuel.
Meanwhile, Russia is making extensive use of the currency of China, the yuan, which offers it a way out, while at the same time giving its partner the possibility to promote, even marginally, the use of its currency abroad. With most of its foreign exchange reserves "frozen", Moscow has no other foreign currency that it can use extensively for purchases. Thus, the latest figures for December bring Russia's reserves in yuan to 310 billion, an amount equivalent to 46 billion dollars.