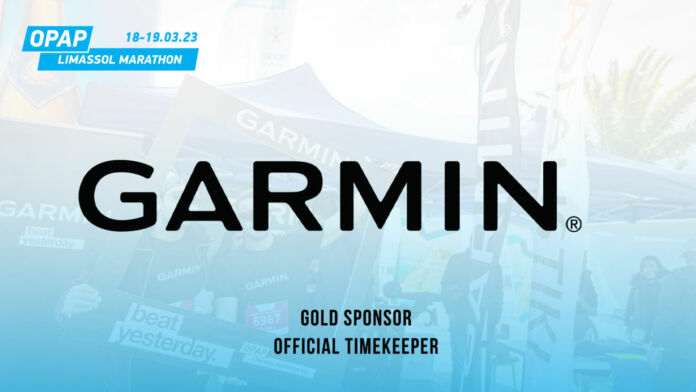 Garmin Cyprus, the leading sports watch company, is once again this year the official timekeeper of the OPAP Limassol Marathon.
The top sporting event in Cyprus will have the stamp and credibility of Garmin Cyprus, since the company will be responsible for the timing of the runners on the 5 routes of the two days, giving accurate results.
Garmin Cyprus
C.A.Petrides LTD was founded in 1978 by Chris Petrides under the name Aquasof and was initially active in marine equipment. It acquired its current name in 1992. Since 1990 C.A.Petrides LTD is an authorized Garmin distributor for Cyprus and is one of the oldest Garmin dealers in the European Union.
Garmin designs, develops, manufactures and markets a diverse line of user-friendly portable and stationary products for the car, fitness, etc. Garmin is now the leader in satellite navigation technology.
< u>OPAP Limassol Marathon
The OPAP Limassol Marathon is expected to host thousands of runners from Cyprus and abroad again this year on the two days of March 18 and 19, 2023.
Starting at the Limassol Pier, the OPAP Limassol Marathon has in store an intense competition program with 6 different routes inviting runners of all ages and abilities to take part in the island's biggest running event.
On Saturday, March 18, it will be held the Primetel Corporate Road 5 km, which gives the opportunity to organized groups (groups and companies) to test their limits, have fun, become one! On the same day, hundreds of children will live the experience of participating and enjoy a wonderful route by the sea through Andrey & Julia Dashin's Foundation Youth Race 1 km!
The race program for Sunday March 19th includes routes that annually attract high-level athletes from all over the world. These are the Marathon Road 42 km, the Muskita Half-Marathon Road 21 km, the Petrolina Energy Road 10 km and the Atomic Road 5 km.
For more information and registration:
https ://www.limassolmarathon.com