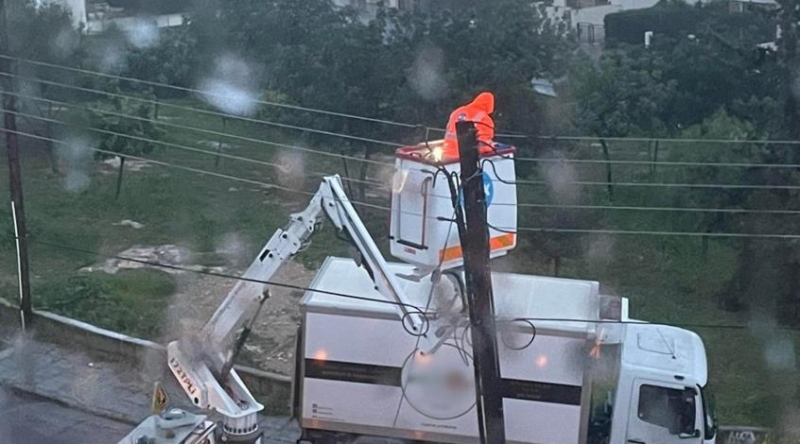 Problems in the electricity supply were caused by the heavy rains, which have been observed throughout Cyprus since the morning, as a result of which several areas have no electricity.
As can be seen on the EAC website, most damage is observed in Nicosia, since the areas of Kapedes, Kampia, Lakatameia, Meniko and Pera have no electricity. At the same time, in Larnaca a problem is observed in the area of ​​Tochni, while in Limassol, in the area of ​​Tsiflikoudia they have no electricity. In Paphos, there is a problem with the electricity supply in the area of ​​Pegeia, while Famagusta is the only province that does not face a problem.
However, the EAC crews are on their feet to solve the problems, however as reported the REPORTER, if lightning strikes in some areas, then the crews cannot work.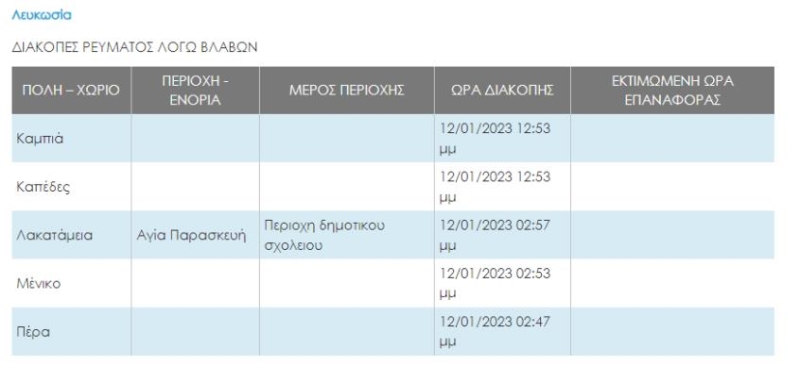 ; αρκετΕς περιοχΕς ανΑ το παγκyπρι ο λoγω βροχοπτoσεων" /> ; αρκετΕς περιοχΕς ανΑ το παγκyπρι ο λoγω βροχοπτoσεων" />