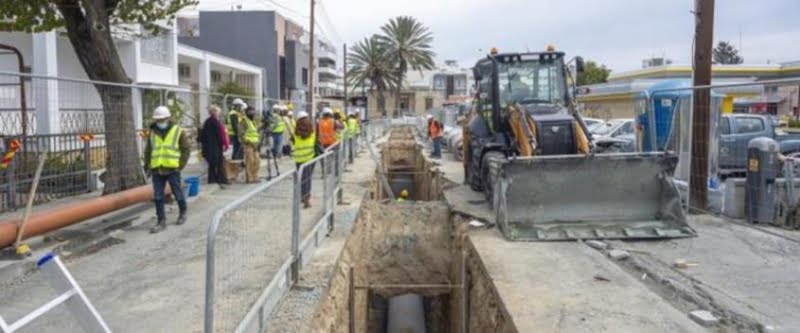 Works will be carried out at the crossing of Spyros Kyprianou Avenue and Nikos Pattihis Street from Monday, January 2, 2023 until Sunday, January 8, 2023, as part of the Greater Limassol flood control project.&nbsp ;
According to an announcement from the Lemesos – Amathusun Sewerage Board, during the works the westbound lanes of Nikos Pattichis Street approximately 50m north of the junction will be closed and traffic will be on the eastern lanes with two-way traffic.
It is also mentioned, the northern lanes of the section of Spyros Kyprianou Avenue from its junction with Theodoros Potamianos until its junction with Nikos Pattichis, will be closed to all vehicles and the traffic of vehicles heading from west to east will be through Theodoros Potamianos, Apostolos Varnavas streets and the highway.
The public is asked to show the necessary patience and understanding and comply with the temporary road markings.