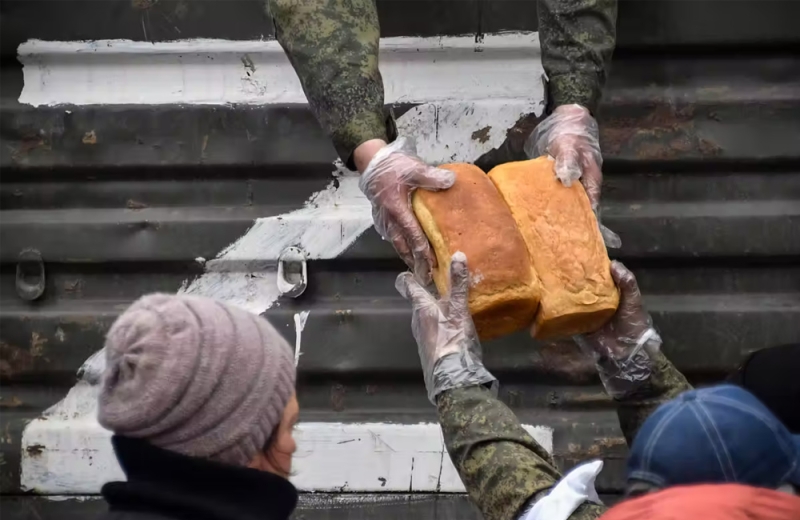 The World Bank has announced that it will allocate $ 30 billion (€ 28.61 billion) to help address a food crisis threatened by Russia's war in Ukraine, as it has halted most grain exports from the two countries./p>
These chapters, including $ 12 billion (€ 11.44 billion) for new programs, and more than $ 18 billion (€ 17.17 billion) from food security programs already in place, have been approved, but have not yet been made available, as announced by the bank.
"Rising food prices are having a devastating effect on the poorest and weakest," World Bank President David Malpas said in a statement. "In order to inform and stabilize the markets, it is crucial that countries make clear statements now about increases in their future output, reacting to Russia's invasion of Ukraine," he said.
The bank announced that new programs are expected to support agriculture, social protection to cope with the effects of rising prices for the poor, as well as the construction of water management and irrigation crops. Most of these funds will be allocated to Africa and the Middle East, Eastern Europe, Central and South Asia. These regions have suffered the consequences of the war in Ukraine over grain supplies.
Countries such as Egypt are heavily dependent on Ukrainian and Russian grain exports, and are trying their best to secure the quantities they need, as Russia has blocked Ukrainian grain exports from Black Sea ports and imposed internal restrictions on its own exports.
The World Bank's plans are the largest element in the preparation of a US Treasury Department report outlining food security action plans by international financial institutions released yesterday.
The European Bank for Reconstruction and Development (EBRD) plans to allocate € 500 million for food security and trade in foodstuffs, out of a total of € 2 billion for Ukraine and its war-torn and neighboring countries, according to the report. report from the US Treasury Department. Ukraine will receive € 200 million and neighboring countries will receive € 300 million.
The International Monetary Fund will provide financial support through its funding channels, the which are limited by the shareholding of countries, but also depending on their level of debt sustainability.