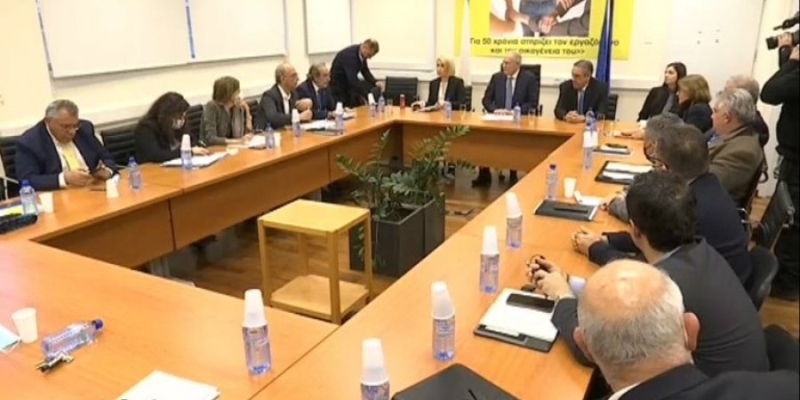 The discussions on the ATA were led to a wreck with the representatives of the trade union organizations declaring that the whole effort has led to a dead end.
They added that the trade union movement decided to proceed to general labor mobilization, on January 26, with the aim of protecting the institution of ATA and adopting a new agreement.
At the same time, they expressed the workers' disappointment, because, as they said, the process for the rehabilitation of ATA, which began some time ago, was crowned with failure.
Representatives of the trade unions blamed, in fact, the employer side for trying to perpetuate the debate on the ATA and for a non-smooth conclusion of the process.
He also accused her of promoting new elements in the debate, leaving the context of the consultation and negotiation on the philosophy of ATA.
At the same time, they sent the message to the employers' side and the government that they are not going to waive the workers' rights. after the end of the meeting, the Minister of Labour, Kyriakos Kousios, addressed peace.
A labor unrest, he said, would be the worst thing that could happen with the given economic conditions.
< p> The Minister of Labor noted that the economic developments of 2023 are still uncharted, which is why, in any decisions, the losses of employees, but also the effects on the competitiveness and stability of the economy must be taken into account.
Kyriakos Kousios pointed out that, during the meeting, due to the divergence of the positions of the two sides, it was not possible to submit a mediation proposal.
He also reiterated that the government supports the maintenance of ATA.
Source: Rick