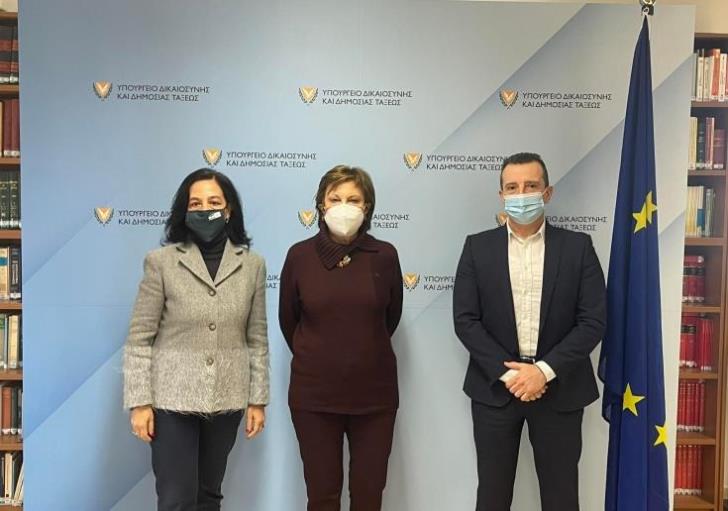 Insider / ΚΥΠΕ
The legal framework, which consists of three bills, to combat corruption was discussed at a meeting between the Minister of Justice and Public Order Stefi Drakou, with the President and members of the independent organization Cyprus Integrity Forum on Friday.
A ministry statement said the CIF leadership had tabled views on the appointment of members and the powers of the Independent Anti-Corruption Authority, most of which have already been adopted in the bill drafted by the ministry.
The Minister informed the representatives of the Organization about the developments on the issues of the appointment process of the members and the powers given to the Authority.
In addition, the need for immediate promotion of the two bills for the Establishment of the Independent Authority against Corruption and for Transparency in Public Decision-Making was discussed, which in connection with the bill for the Protection of Persons Relating to Corruption, which has been passed by create a comprehensive legal framework against corruption.
The Minister thanked the CIF leadership for the productive exchange of views and assured of the unremitting effort made by the Ministry to take the first important step in combating corruption and enhancing transparency in our country.