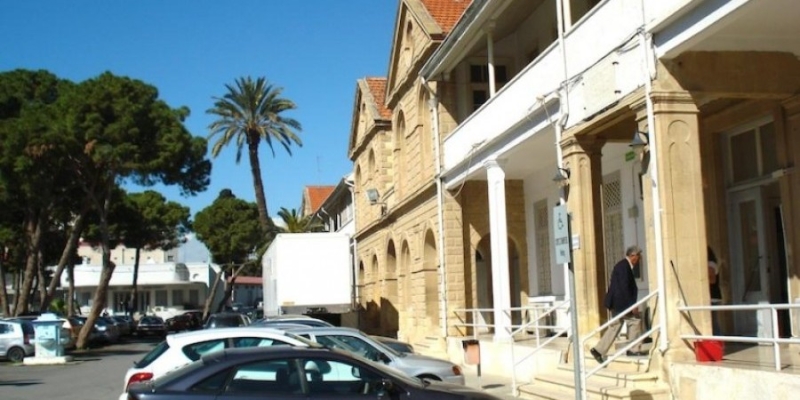 After the intervention of the Minister of Health, the procedure for transferring the services of the OKYpY from the old Larnaca Hospital to the 2nd floor of the new wing of the city's General Hospital and granting the space to the Municipality of Larnaca for relocation of its services is proceeding.
Following this development, the Municipality of Larnaca is suspending the protest event planned for Friday, June 9, outside the city's old Hospital.
According to an announcement by the Municipality of Larnaca, "The Minister of Health Popi Kanaris took the initiative on this matter and met with the Board of Directors of OKYpY. The Minister contacted the Mayor of Larnaca, Andreas Vyra, and informed him that there is a relevant assurance from OKYpY, in order for the bidding process to proceed for the construction of the 2nd floor of the new wing of the Larnaca General Hospital and the transfer of its services from the old Larnaca Hospital.
The Minister "also assured the Mayor that the process will proceed immediately and that she will oversee it personally so that there are no further delays".
It is added that "this specific action will allow the relocation of the Services. of the Municipality of Larnaca at the site of the old Larnaca Hospital. The Municipality is ready to proceed, from March 2023, with a call for tenders for the execution of this project.
According to the announcement, "as a sign of good will for the initiative of the Minister, the Municipal Council Larnaca decided to suspend the planned protest event that was scheduled to take place on Friday, June 9, outside the old Hospital.
It is noted that "the Mayor of Larnaca, informed the Minister of Health that due to the large due to the importance of the project, it will closely monitor the course of the movement and in case there are other serious delays, at any of the stages of the process, the Municipality will come back with stronger measures".
Source: KYPE