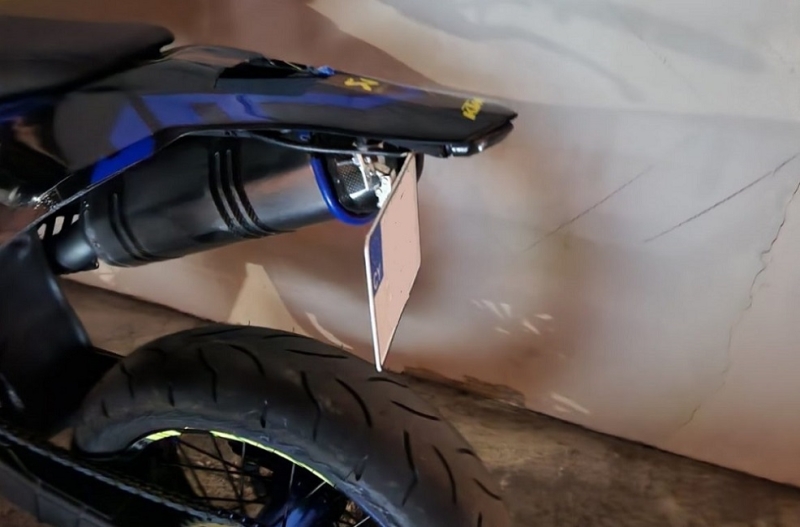 Paphos Traffic Police stopped at around 10.30 for a check on the coastal front of Geroskipou, a motorcycle driven by a young person.
During the inspection, it was found that the driver was a 21-year-old resident of Paphos, who from a further inspection appeared to be riding the motorcycle without a driver's license and without a safety certificate.
From further examination, It was found that on the back of the motorcycle, there was an improvised mechanism for hiding the license plates, while it seems that there were obvious alterations and falsifications on it.
Both the motorcycle and the 21-year-old were taken to the offices of the Paphos Traffic Department where the motorcycle was kept to be inspected by the Road Transport Department while the driver was charged in writing and released to be summoned to court.
of traffic control, a total of 30 complaints were made for various traffic violations while another car was confiscated for further control.
Paphos Traffic continues the investigations.