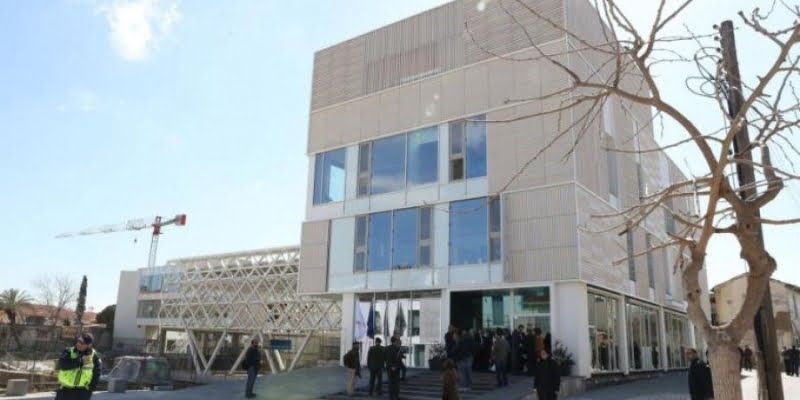 About the challenges of the divided city of Nicosia, the vision for a united Nicosia and how the Municipality is working intensively to revitalize its historic center, the Mayor of Nicosia Konstantinos Giorkatzis informed the young people who participated in the pan-European conference of the Youth of the European People's Party (YEER) and who visited Nicosia City Hall.
As stated in an announcement, the youth of the European People's Party, after being guided around municipal projects by the President of the European Affairs Committee, Member of the Municipal Council Eleni Loukaidou, visited the CYENS Center of Excellence where they had the opportunity to learn about the center and its research , as well as for the actions of the Cyprus Space Exploration Organization.
During their visit to the Town Hall, the Youth of the European People's Party organized two debates.
The first discussion was about "Digital technologies in managing and preventing conflict" in which the Deputy Minister of Research, Innovation and Digital and Policy participated as speakers Kyriakos Kokkinos, MEP Dr. Stelios Kymbouropoulos and Dr. Styliani Petroudi, Head of the research office of the CYENS Center of Excellence. The discussion was moderated by Christodoulos Ioannou, former deputy secretary of YEPP. The discussion focused on digital transformation, accessibility and crisis management.
The second discussion was about the Cyprus issue, specifically, "Understanding the Cyprus Conflict: Implications for Peacebuilding". The moderator of the discussion was Giorgos Hatzigeorgiou – NEDISY and the speakers were Michalis Sofokleous, President of the Glaukos Clerides Institute and Agis Digas, Director of Renewable Energy Sources Operator (DAPEEP SA).
Source: KYPE