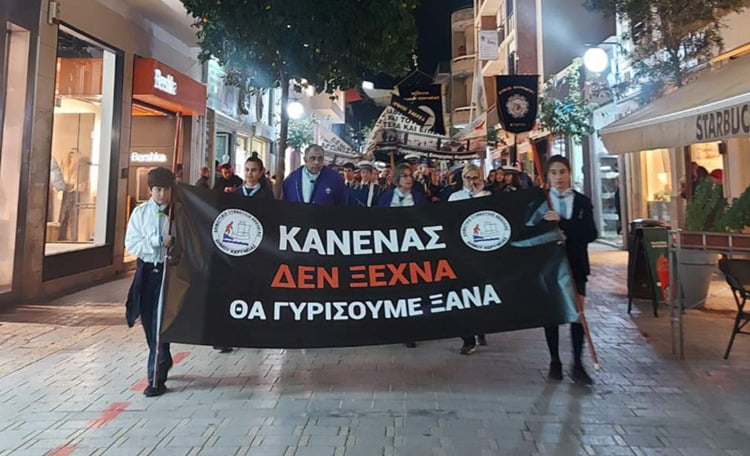 "Your pseudo-state, half of our homeland. I don't forget, I fight and claim", the message of Tamasos Isaiah – Anti-occupation event of Kyrenia residents in Nicosia
Download the CYPRUS TIMES APP! HERE for Android and HERE for iOS
The message that the refugee world remains united, and continues to claim liberation and human rights was sent by Kerynis, on the evening of Monday 14 /11 in the anti-occupation march, in Nicosia.
The march also included Sofoklis Fittis, on behalf of the Association of MP who referred to the two states that Turkey is asking for.
"The people of Kyrenia and all Cypriots must wake up, because Turkey with the two states it is asking for is all of Cyprus who wishes to take and control the Eastern Mediterranean. We do not accept this."
Mayors of the occupied regions and Members of Parliament gathered to massively support the event.