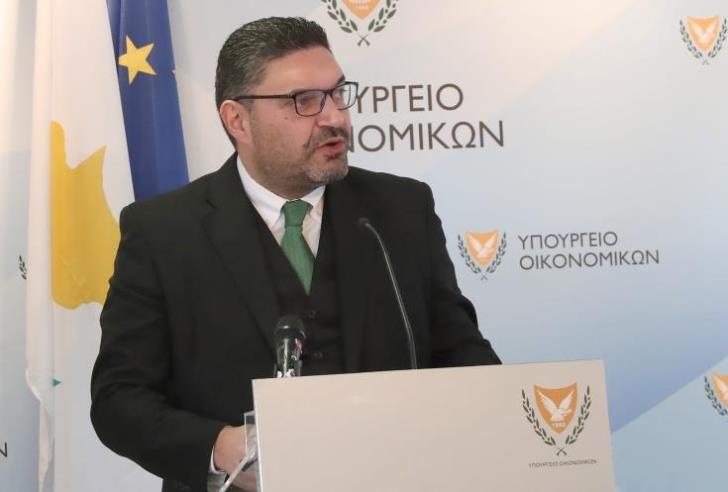 & nbsp & nbspInsider/ΚΥΠΕ & nbsp; & nbsp;
The sanctions imposed on Russia after the latter's invasion of Ukraine do not greatly affect Cyprus, whose banking system has no exposure to Russia, said in a statement the Minister of Finance Konstantinos Petridis, adding that they do not exist in Cyprus reserves of the Russian Central Bank, which are frozen.
"Sanctions on the EU banking system in Russia do not greatly affect Cyprus, as Cyprus is one of the countries whose financial system has no exposure in Russia ", said Mr. Petridis.
READ ALSO: & nbsp; Petridis: No risk to the banks from the sanctions
The Cypriot banking system, he added, "maintains one of the highest levels of capital adequacy and liquidity and there is no reason for concern for any bank in Cyprus and, after all, sanctions do not affect the operation of any bank in the EU."
"We have no report and there is no cause for concern," he added. Finance.
Asked about this, Mr. Petridis said that it is too early to revise the macroeconomic forecasts for 2022, as a result of the war in Ukraine.
"Undoubtedly there will be an impact that we are currently trying to reduce," he said. .
As he said, the Government is proving that it has "fast reflexes" and new flights will be announced soon, so that part of the lost tourism will be covered by alternative destinations.
< b>READ ALSO: & nbsp; MINISTRY OF ECONOMY: Business deposits do not leave due to war
"The key word in terms of macroeconomic impact is the duration of the crisis, but Cyprus is affected much less than other countries" , said Mr. Petridis, pointing out that the macroeconomic impact will depend on the level of inflationary pressures due to rising energy or grain prices, which at the moment can not be accurately predicted.
In parallel, & nbsp; Answering a question, Mr. Petridis said that on Friday morning the Advisory Economic Committee will meet, in the presence of him, the Minister of Labor, the Minister of Energy and Trade and the Governor of the CBC, as well as the social partners to review the situation.
"It was deemed appropriate to meet to be informed about the developments and the state of the Cypriot economy, given that we are heading towards the end of the pandemic, but also in relation to the developments in Ukraine and to listen to the positions of the social partners ", he concluded.