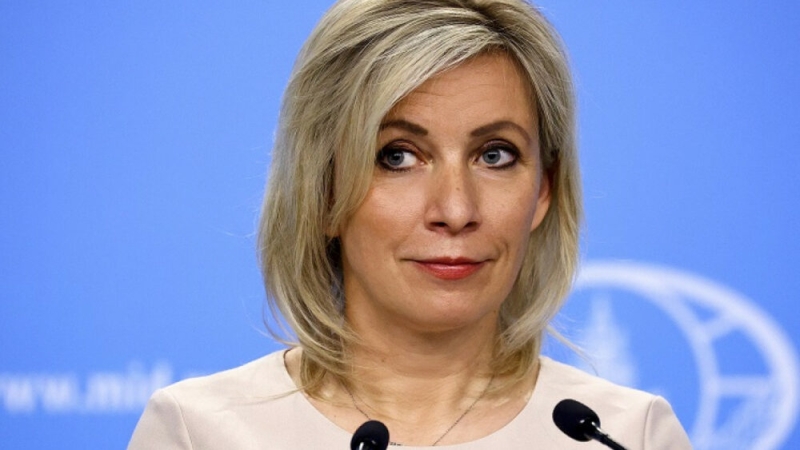 Reactions continue in Moscow to Joe Biden's statement during his visit to Poland on Saturday about Vladimir Putin (described him as a "butcher" and spoke of "change regime in Russia ").
Today, Russian Foreign Ministry spokeswoman Maria Zakharova "uploaded" to her Telegram account the State Department's latest position on Biden's statements, accompanied by her own phrase "God Save America."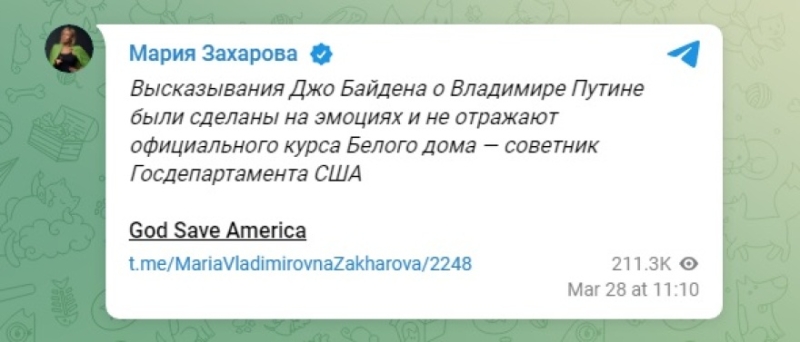 "Joe Biden's statements about Vladimir Putin were made out of emotion and do not reflect the official policy of the White House, according to an advisor to the US State Department",
He added: "God Save America." "Dmitry Peshkov. " US President Joe Biden's new statement about Russian leader Vladimir Putin is worrying, we will continue to monitor and record such statements carefully, "he said. Peshkof.
Protothema.gr