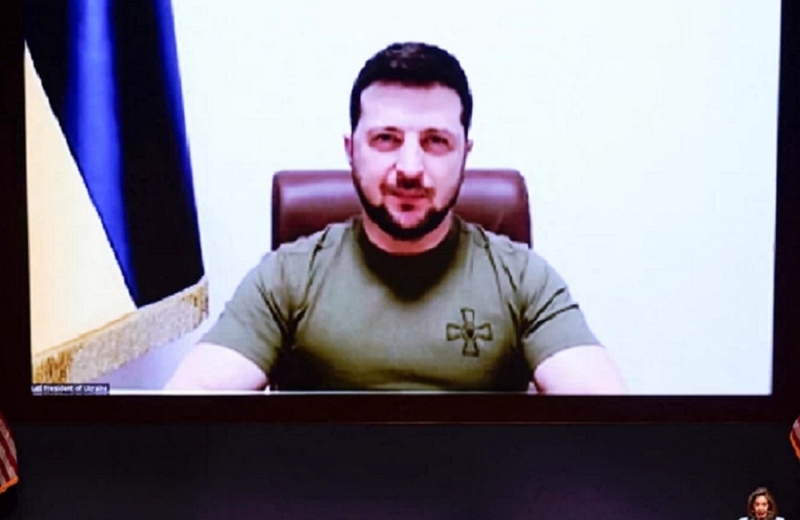 In the midst of the ongoing war between Russia and Ukraine, Volodymyr Zelensky in his public appearances prefers to wear an oiled military T-shirt. Zhelensky's iconic T-shirt, which has the symbol of the Ukrainian Armed Forces , is currently sold in many online markets, such as Amazon, eBay and Etsy, with sales having soar . & # 8220; Support Ukrainian President Zhelensky with the Ukrainian T-shirt symbol & # 8221 ;, says an Amazon listing, with a price tag of around $ 18.
Likewise on Etsy, Wayne, who owns the WanderDogSwag store, posted a T-shirt called & # 8220; The Zelenskyy Tee & # 8211; Men's cotton t-shirt & # 8211; As seen on TV & # 8211; Help Ukraine & # 8221; and notes that 50% of the profits will help Ukraine.
Ever since he published the T-shirt, Wayne has said that orders have & # 8220; jumped & # 8221 ;. He told Newsweek that sales really started to rise after Zelensky's speech in the US Congress.
According to him, since last week he has made a profit of about $ 3,000, which means that he plans to donate about $ 1,500 to Ukraine using Care.Org. Wayne explained that he plans to wait until the end of the month to donate part of the profits, instead of making many smaller deposits after each sale.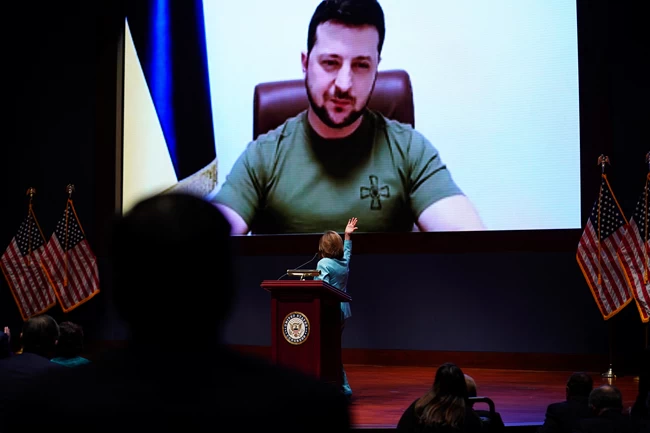 Orders from Everywhere
Most of Wayne's sales were from people in the US who want to support Ukraine in this way, but in recent days from other parts of the world.
& # 8220; Everywhere, Poland, Czechoslovakia, today I got an order from Singapore, some from Australia, some from Great Britain, a couple in Portugal & # 8221 ;, Wayne told Newsweek.
On Etsy one can find it at a price close to 20 euros.
thetoc.gr