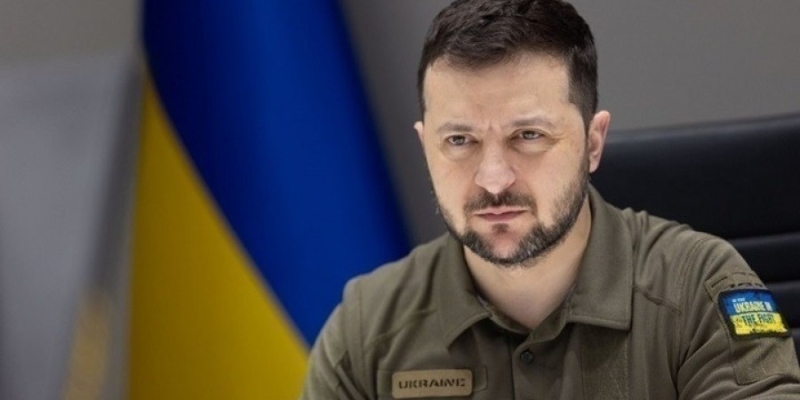 Ukrainian President Volodymyr Zelensky inspected the border with Belarus and Poland and thanked border guards who have been defending the country since the Russian invasion began.
The president posted a video on the Telegram messaging app showing himself to meet border guards in a wooded area with barbed wire next to a river in the Volyn region of northwestern Ukraine.
"It is an honor for me to be here today to thank the border guards who protect the state's borders," he wrote under a video, which also shows him addressing the border guards and presenting them with a medal.
«For the protection of our state in Bahamut. I know how firmly you stood there, holding Bakhmut,», he said, referring to the eastern Ukrainian city where fighting between Russian and Ukrainian forces has been intense for months.
Zelensky said after discussing border protection measures at a meeting in January that Ukraine should be "ready" on the border with Belarus, even though Kiev sees "nothing strong" there beyond statements.
Russia used Belarus as a staging ground for its large-scale invasion of Ukraine last February, and President Vladimir Putin said last month that Russia would regularly station nuclear weapons on its soil its close ally.
In a separate post today, Zelensky says he discussed security and socio-economic issues with political and military leaders in the Volyn region.
Zelensky has visited various areas in recent weeks. On Tuesday, he met with Ukrainian soldiers in the eastern Ukrainian city of Avdiyfka, where fighting also continues as Ukraine prepares for an expected counteroffensive to try to retake Russian-held territory.
Source: APE- EIA