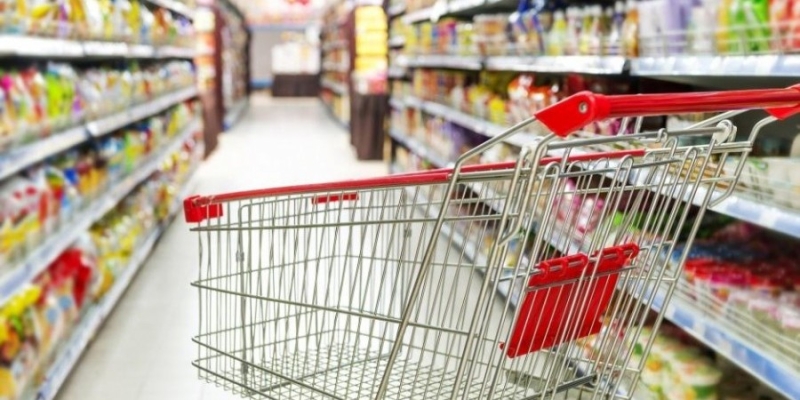 The decision of the Council of Ministers for a zero VAT rate on a number of basic everyday goods, namely bread, milk, eggs, baby food, baby diapers, feminine hygiene products and adult diapers, applies from today.
Speaking to Protoselidos, the Secretary General of the Retail Trade Association, Marios Antoniou, noted that "a great struggle has taken place, several staff members have worked overtime after the supermarkets closed to be able to implement the price changes".
He added that "we have recorded changes to 1775 barcodes, meaning 1775 products were affected. It was a huge change.
Asked if there will be special marking on the products, he replied that "we have appealed to our members to have special marking placed so that the consumer can see that these products are with zero VAT from today. Several supermarkets have implemented special markings to make it easier for consumers.
He noted that he expected some issues as the workload was heavy and many products were affected.
It is noted that detailed clarifications regarding the basic items, which are included in the zero VAT rate, were issued on Wednesday by the Taxation Department.
Specifically, the announcement states that the term "bread" all types of bread, fresh or frozen with or without sourdough (eg white, black, wholemeal, multigrain, rustic, rye, cornbread, baguette, ciapatta, sliced ​​bread, loaves, pittas) are included. However, pastries, dried and any bread with additional ingredients such as e.g. raisins, nuts, aromatics.
Fresh milk (e.g. cow, goat, sheep), sweetened, concentrated, long-life, flavored milk (e.g. e.g. chocolate, banana) and plant-based milk (e.g. almond, soy, rice).
In the decision of the Council of Ministers, eggs are also included in the basic items with a zero VAT rate, as well as children's foods, which are specified to include those in powder, dry or even liquid form, which are intended for consumption by children. Snacks (eg chips, nuts, candies, chocolates, ice creams) are not included.
In addition, baby and adult diapers are included, as well as feminine hygiene products, i.e. tampons , sanitary napkins and incontinence pads.
Read also: The imposition of a zero VAT rate on basic items is in effect from today