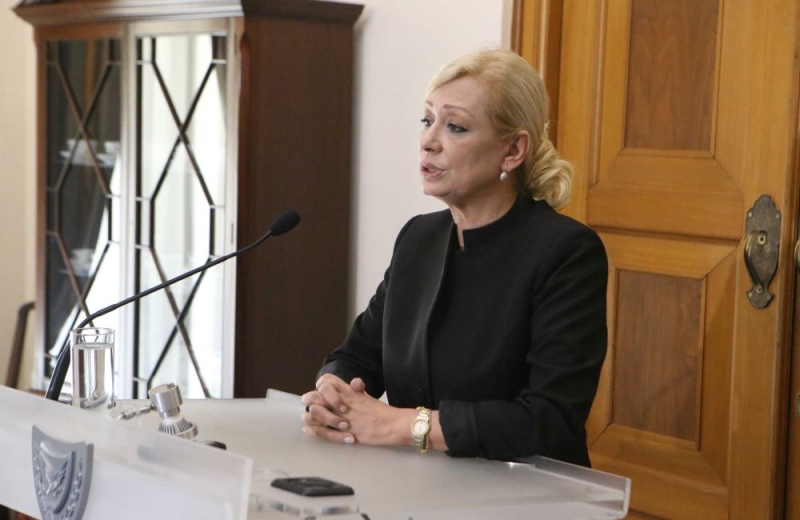 The Ministry of Health informs with its announcement that last night the Minister of Labor and Social Insurance Mr. Zeta Aimilianidou, was transported urgently to a private hospital after severe headaches, where she was diagnosed with subarachnoid hemorrhage in the brain. cerebral artery aneurysm.
Following the coordinated efforts of the Minister of Health Mr. Michalis Hatzipandelas and the General Manager Mrs. Christina Giannaki, the announcement states, Ms. Emilianidou was transported urgently by ambulance to a specialized medical center in Greece and is now undergoing surgery. Her health condition is considered critical. Ms. Aimilianidou is accompanied by the Minister of Health.
As informed by politis.com.cy, Ms. Aimilianidou , yesterday afternoon he felt severe headaches, as a result of which he was transferred to the American Heart Center in Nicosia, where he underwent a series of examinations and MRI. An aneurysm was found. The minister's family environment requested her transfer to Athens, to the & # 8220; Health & # 8221; center, where a similar problem was encountered months ago.
During her transfer to Athens, Ms. Emilianidou fell in a coma. At this point, the treating physicians proceeded to remove the hematoma. Her state of health will be assessed in the next few hours.