:
06:
3 May 2022 INSIDER • GOAL • IN-CYPRUS • PROPERTY • CYPRUS-IS • KARIERA LIKE • GOING OUT • XRYSES SYNTAGES • ACTIVE • PHILGROUP ΕΙΔΗΣΕΙΣ & nbsp; SOCIETY & nbsp; INSIDER & nbsp; OPINIONS & nbsp; GOING OUT & nbsp; CULTURE & nbsp; SPORTS & nbsp; AUTO & nbsp; GOOD LIFE & nbsp; USEFUL & nbsp; PRINTED EDITION & nbsp;
ΑΡΧΙΚΗΕΙΔΗΣΕΙΣΠΟΛΙΤΙΚΗΤΟΠΙΚΑΠΑΡΑΣΚΗΝΙΟMEDIAΕΛΛΑΔΑΚΟΣΜΟΣΕΠΙΣΤΗΜΗΠΕΡΙΒΑΛΛΟΝΤΕΧΝΟΛΟΓΙΑΣΥΝΕΝΤΕΥΞΕΙΣΧΡΥΣΕΣ ΕΤΑΙΡΕΙΕΣΚΟΙΝΩΝΙΑΕΙΔΗΣΕΙΣΚΥΠΡΟΣ ΤΟΥ ΧΘΕΣΑΝΑΓΝΩΣΤΗ ΕΧΕΙΣ ΛΟΓΟΕΠΙΣΤΟΛΕΣΣΥΝΕΝΤΕΥΞΕΙΣΔΗΜΟΦΙΛΗ ΣΤΟ INTERNETVIDEOSΑΦΙΕΡΩΜΑΤΑADVERTORIALINSIDERΕΠΙΧΕΙΡΗΣΕΙΣΚΥΠΡΟΣBRAND VOICECAPITALFORBESBLOOMBERG OPINIONΠΡΩΤΑΓΩΝΙΣΤΕΣΚΑΥΤΗ ΓΡΑΜΜΗΧΡΥΣΕΣ ΕΤΑΙΡΕΙΕΣΚΑΡΙΕΡΑΑΠΟΨΕΙΣΑΡΘΡΑ ΣΤΟΝ "Φ"ΠΑΡΕΜΒΑΣΕΙΣ ΣΤΟΝ "Φ"ΤΟ ΜΗΝΥΜΑ ΣΟΥ ΣΚΙΤΣΑΟ ΚΟΣΜΟΣ ΤΟΥ TWITTERGOING OUTTHINGS TO DOCINEMAΜΟΥΣΙΚΗΕΣΤΙΑΤΟΡΙΑBAR/CAFETV ΟΔΗΓΟΣΤΗΛΕΟΡΑΣΗΠΟΛΙΤΙΣΜΟΣΚΥΠΡΟΣΚΟΣΜΟΣΚΡΙΤΙΚΕΣΕΚΔΗΛΩΣΕΙΣΠΡΟΣΩΠΑΑΘΛΗΤΙΚΑΠΟΔΟΣΦΑΙΡΟΜΠΑΣΚΕΤΠΑΡΑΣΚΗΝΙΑΕΛΛΑΔΑΔΙΕΘΝΗΑΛΛΑ ΣΠΟΡΑΠΟΨΕΙΣΣΚΙΤΣΟVIDEOSAUTOΝΕΑΠΑΡΟΥΣΙΑΣΗΑΠΟΣΤΟΛΕΣΑΓΩΝΕΣΚΑΛΗ ΖΩΗΥΓΕΙΑΔΙΑΤΡΟΦΗΕΥ ΖΗΝΑΣΤΡΑΧΡΥΣΕΣ ΣΥΝΤΑΓΕΣΣΥΝΤΑΓΕΣ ΣΕΦΒΗΜΑ ΒΗΜΑΧΡΗΣΙΜΑΦΑΡΜΑΚΕΙΑΓΙΑΤΡΟΙΑΕΡΟΔΡΟΜΙΑΛΙΜΑΝΙΑΤΗΛΕΦΩΝΑΟΠΑΠΚΑΙΡΟΣΣΥΝΑΛΛΑΓΜΑΛΑΧΕΙΑAPPSΠΡΟΣΦΟΡΕΣΕΝΤΥΠΗ ΕΚΔΟΣΗ ΠΟΛΙΤΙΚΗΤΟΠΙΚΑΠΑΡΑΣΚΗΝΙΟMEDIAΕΛΛΑΔΑΚΟΣΜΟΣΕΠΙΣΤΗΜΗΠΕΡΙΒΑΛΛΟΝΤΕΧΝΟΛΟΓΙΑΣΥΝΕΝΤΕΥΞΕΙΣΧΡΥΣΕΣ ΕΤΑΙΡΕΙΕΣ ΕΙΔΗΣΕΙΣΚΥΠΡΟΣ ΤΟΥ ΧΘΕΣΑΝΑΓΝΩΣΤΗ ΕΧΕΙΣ ΛΟΓΟΕΠΙΣΤΟΛΕΣΣΥΝΕΝΤΕΥΞΕΙΣΔΗΜΟΦΙΛΗ ΣΤΟ INTERN ETVIDEOSΑΦΙΕΡΩΜΑΤΑADVERTORIAL ΕΠΙΧΕΙΡΗΣΕΙΣΚΥΠΡΟΣBRAND VOICECAPITALFORBESBLOOMBERG OPINIONΠΡΩΤΑΓΩΝΙΣΤΕΣΚΑΥΤΗ ΓΡΑΜΜΗΧΡΥΣΕΣ ΕΤΑΙΡΕΙΕΣΚΑΡΙΕΡΑ ΑΡΘΡΑ ΣΤΟΝ "Φ"ΠΑΡΕΜΒΑΣΕΙΣ ΣΤΟΝ "Φ"ΤΟ ΜΗΝΥΜΑ ΣΟΥ ΣΚΙΤΣΑΟ ΚΟΣΜΟΣ ΤΟΥ TWITTER THINGS TO DOCINEMAΜΟΥΣΙΚΗΕΣΤΙΑΤΟΡΙΑBAR/CAFETV ΟΔΗΓΟΣΤΗΛΕΟΡΑΣΗ ΚΥΠΡΟΣΚΟΣΜΟΣΚΡΙΤΙΚΕΣΕΚΔΗΛΩΣΕΙΣΠΡΟΣΩΠΑ ΠΟΔΟΣΦΑΙΡΟΜΠΑΣΚΕΤΠΑΡΑΣΚΗΝΙΑΕΛΛΑΔΑΔΙΕΘΝΗΑΛΛΑ ΣΠΟΡΑΠΟΨΕΙΣΣΚΙΤΣΟVIDEOS ΝΕΑΠΑΡΟΥΣΙΑΣΗΑΠΟΣΤΟΛΕΣΑΓΩΝΕΣ ΥΓΕΙΑΔΙΑΤΡΟΦΗΕΥ ΖΗΝΑΣΤΡΑΧΡΥΣΕΣ ΣΥΝΤΑΓΕΣΣΥΝΤΑΓΕΣ ΣΕΦΒΗΜΑ ΒΗΜΑ ΦΑΡΜΑΚΕΙΑΓΙΑΤΡΟΙΑΕΡΟΔΡΟΜΙΑΛΙΜΑΝΙΑΤΗΛΕΦΩΝΑΟΠΑΠΚΑΙΡΟΣΣΥΝΑΛΛΑΓΜΑΛΑΧΕΙΑAPPSΠΡΟΣΦΟΡΕΣ ΕΠΙΧΕΙΡΗΣΕΙΣ ΚΥΠΡΟΣ BRAND VOICE CAPITAL FORBES BLOOMBERG OPINION ΠΡΩΤΑΓΩΝΙΣΤΕΣ ΚΑΥΤΗ ΓΡΑΜΜΗ GOLDEN CAREER COMPANIES
EXCLUSIVE COOPERATION
TOGETHER
Powered by
Next Basic tool city • INSIDER • CYPRUS • Zones are the main urban planning tool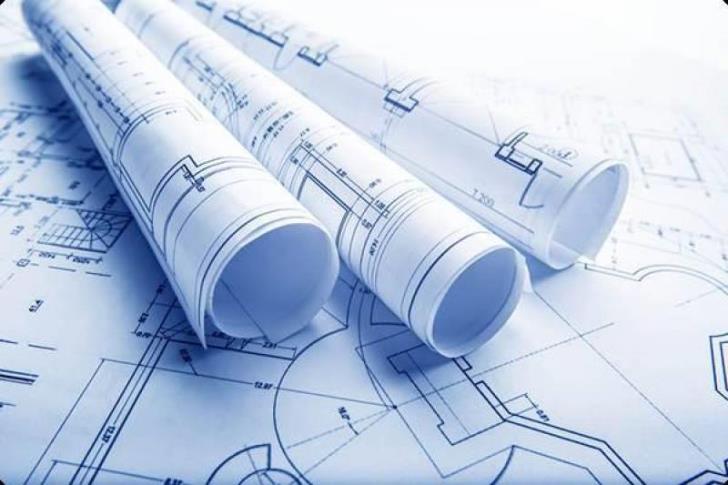 By G. Hatzimichael, architect
Urban zones define geographical areas in which the permitted uses of land and buildings are determined as well as the regulatory framework of structures that includes building conditions, regulations, or other provisions such as urban incentives, aesthetic frameworks, etc. So it turns out that urban zones are a key urban planning tool. & Nbsp;
& nbsp; The first urban zones in Cyprus were defined in the 1960s and defined the then urban areas of the cities of Cyprus with a single zone, in which "all kinds of buildings" were allowed. Since then, many zones have been formed concerning pure (single-functional), mixed (with main and complementary uses) zones, environmental protection zones, as well as other special or specialized zones (with special provisions and incentives). & Nbsp;
& nbsp; & nbsp; & nbsp; The residential, tourist, commercial, industrial, agricultural, handicraft, livestock and rural areas are considered as classic urban zones. Basic development zones are considered to be those that receive the greatest building development and mainly concern the residential and secondarily the tourist ones.
& nbsp; It has been repeatedly documented by numerous studies and published Development Plans that the capacity of key development zones could, due to their size, meet multiple (sometimes twenty times or more) needs, than those that would occur during the validity of the respective Development Plan. . However, most development stakeholders such as landowners, investment advisers, land appraisers, Local Authorities, Competent Development Councils, but also various organizations (investment, political, etc.) seek continuous and recurring extensions. development zones. & nbsp;
The reasons vary and they are related to possible interests and benefits, established old practices or ignorance of the possible consequences. Landlords benefit because the value of their plots increases, land appraisers and scholars because their customers, Financial Institutions increase because their mortgages and elected local or other political actors increase because they remain satisfied & nbsp;
& nbsp; The continuous and uncontrolled extensions of the development zones of the Development Plans (which take place on average every 5-7 years) have consequences, but the following could be recorded as the most basic: & nbsp;
Loss of good and productive agricultural land, as well as rural land that could house other land uses,
"Freezing" of a large number of private plots in new development areas, since a large percentage of them will remain inactive and inactive for many years, because they can not meet the basic conditions for development, with the most basic one being the "satisfactory road network",
Perpetuation of the housing problem of low- and middle-income families who, like most, are tempted by the idea of ​​acquiring land to build, and
Premature, unjustified and wasteful spreading of the urban fabric, whose infrastructure will be under-operated for many years or even decades, and pressure on public utilities to promote infrastructure in new areas, which often overturns long-term planning in more mature areas.
For these reasons, other actors do not agree with the continuous expansion of development zones and propose the model of holistic and sustainable development, the main pillar of which is the utilization and effective management of existing development zones and their infrastructure. As mentioned above, the main problem of the "frozen" development zones is the lack of the necessary road network. Taxation of unused land and urban land reclamation have been suggested from time to time as possible solutions to the problem. & Nbsp;
Land taxation does not leave much perspective, because it requires detailed and continuous monitoring of several exceptions due to family etc. reasons, but also because most plots of land do not have the "necessary road network". Urban land reclamation (which has been pending in Parliament for many years) has more prospects, meaning that there will be several simplifications in the objectives, plans, procedures, stakeholders and ways of financing the projects. & Nbsp;
Assistance with motivation
In addition, it is believed that the "thawing" of dormant growth areas could be helped by the adoption of incentives, if such a policy would be welcomed by the general public. Provided for example: a. The timely implementation (eg within one year from the date of licensing) of the main road network of a plot of land only (to be agreed with the competent Urban Planning Authority in the framework of urban planning consultation – "planning game" – a practice widely used abroad) which would provide the "necessary road access" to adjacent plots of land so that land could be developed. b. The availability of a variety of plot sizes (including some with an area multiple of the "normal" plots in the area, so that they can directly benefit from the incentives of increased building rates to provide "social housing – affordable housing", according to the provisions of Order 1/2019). In the form of incentives, some reductions from the institutional commitment rates could be given.
These reductions may relate to: a) a reduction in the percentage (from a potential maximum of 15% of the net area of ​​the plot) of "public green space", especially in areas where forests and public green spaces are abundant; and b) a reduction in the percentage (from a potential maximum of 3% of the net area of ​​the plot) of "Community infrastructure" space, especially in urban or other areas where there is sufficient infrastructure; and (c) a relative reduction in the total area of ​​the necessary road network (approximately 20- 30% of the area of ​​the plot) due to the adoption of more flexible designs and road management, using e.g. one-way system (especially in mountainous areas) and two-way roads but one lane (using waiting bays).
Commitments will be indicated
It is understood that the initial land use permit will indicate all the foreseen commitments of the respective Development Plans. However, the relevant licensing conditions will set a condition, according to which, when the applicant constructs the indicated "basic road network", he will be able to apply to the Planning Authority for modification of the original plan. After the Urban Planning Authority (with the help of the competent Construction Authority) inspects and confirms the satisfactory execution of the indicated network, it will be able to reduce the initial commitments and approve a new amendment plan with a larger number of plots. A quantification of the specific incentives would show that in a medium-sized plot of 10-15 plots, 2-3 or more plots can be acquired, a fact that is not negligible. The proposed incentives can be easily institutionalized through a relevant Order of the Minister of Interior (or a decision of the Council of Ministers) which can be evaluated with a Strategic Environmental Assessment Study, so that it can be institutionally shielded. An application of the proposed incentives for a specific period of time could prove whether they can work.