Talk about Mirallas and Romo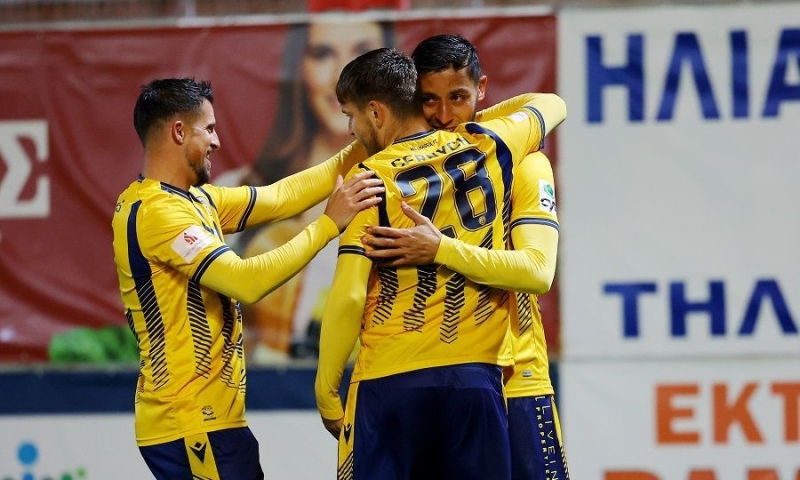 After the "slap" received at home by Olympiacos, AEL managed to return to winning ways, winning 3-2 away from Nea Salamina. The blue-yellows got an important psychological victory against a strong opponent.
However, for this three point to come, a big role was played, as is normal, by those who scored. The reason for Mirallas and Romo, with the Belgian scoring two goals and the Venezuelan, one.
Especially Mirallas, in his second personal goal, "painted" with a beautiful shot, leaving no room for reaction to Magpie. On the other hand, Romo took advantage of the error of the New Salamina goalkeeper, and thus sent the ball into the net.
With the cup semi-final matches approaching, AEL needs to have its players in good condition. It will take a lot of effort for the Limassol team to overcome the obstacle of Olympiakos, and the playing presence of players who are considered "key" will play a big role.
One of them is undoubtedly Kevin Miralas. Many times it has been said that he is a barometer player for the blue and yellow, and not unfairly. His own performance can greatly affect the team's overall presence, as it did in yesterday's game. His quality is a given, and AEL hope that the two goals he scored will be the start of even better performances, in view of the semi-finals which will decide a lot for the blue and yellow.
On the other hand, Romo, can not to impress with his presence so far, however as an attacker, he will have the responsibility to score in order to qualify and the goal he scored against New Salamina will lift him psychologically, so that he can help more in the future.< /p>