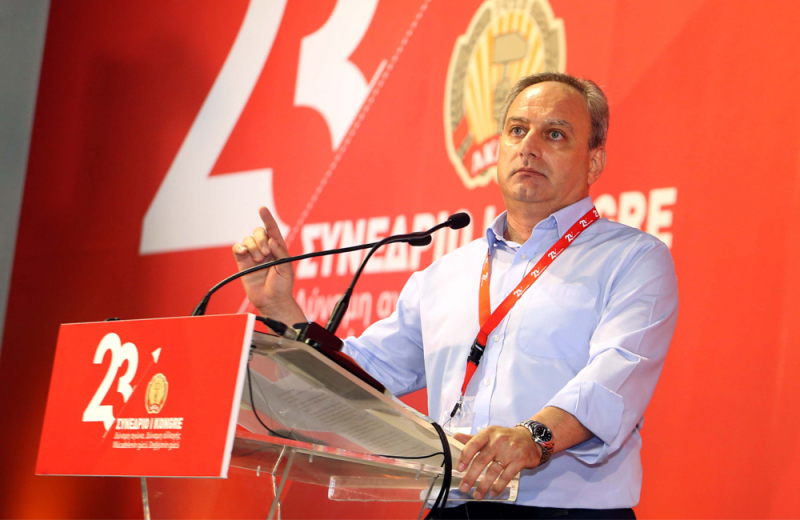 The Plenary Session of the CoE meets tomorrow, Saturday, January 29, 2022. of AKEL on the subject of the Presidential Elections. The session will take place at 9:30 am, at the PEO Amphitheater in Nicosia.
Nomenclature
According to a report by "P" published last Sunday (23/1/22), many names have been heard and discussed at AKEL – it is interesting that mainly names from the Right / Center-Right are playing – which have passed through the party sieve and there are basically three left, the following one: George Pamporidis. The current rector of the University of Cyprus, Tassos Christofidis, is colorless, tasteless, odorless. to collect the party's percentage in the first round – somehow these 3 + 1 names that at some point, unofficially, entered the table for the presidential candidacy passed under the bar. AKEL would discuss Christiana Erotokritou and Marko Kyprianou, but would not put them on the table because it would be offensive to the president of DIKO, whose name the Left party can not discuss because it cannot stand it at the moment. the basis of the party and the double sin of the wise party. Achilles Dimitriadis is supported by AKEL for kavantza, in case DIKO moves to other options – DIKO has unquestionably rejected him as a joint candidate due to his positions in the Cyprus and Property.
Christos Stylianidis is kept up to date by a strong team at AKEL, which does not reject Pamporidis as a second choice. They believe that Christos Stylianidis can gather all the forces that think realistically in relation to the Cyprus issue and the solution of the problem (a large portion also from DISY) and that he will definitely go to the 2nd round with all the possibilities open, but it has not been done ( yet;) approach -at least official- from both sides, while the leadership of DIKO has said that it is not a joke to support Stylianidis candidacy.