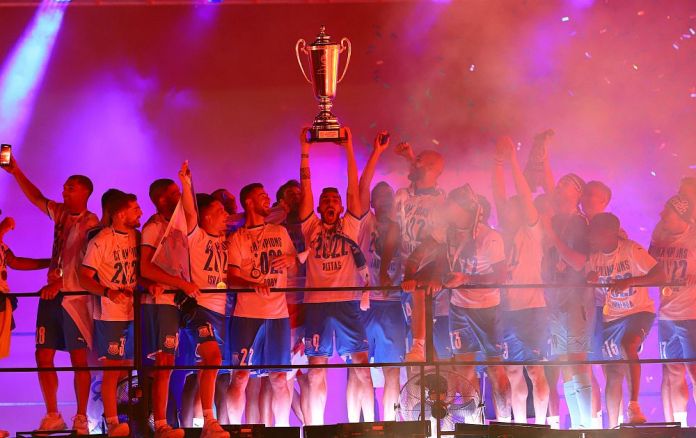 The celebrations for the championship will not soon stop at Apollon, at least in the ranks of the fans, however the administration and the technical staff of the blue and whites will immediately start working in view of the European trip and the new season.
In Limassol team know that they start from the 3rd qualifying round of the Champions League, with the double matches being set for 2-3 August and 9 of the same month. The draw will take place on July 18 and Apollo will know who his opponent will be.
In fact, the possible opponents of the blue and whites have already been announced (in parentheses the qualifying round from which they start): Dinamo Zagreb (2nd), Red Star, Olympiakos Piraeus (2nd), Viktoria Plzen (2nd), Karabakh (1st), Karabakh (1st).
In case they are eliminated from a round until the 3rd, then they will be replaced by the winning teams. At the moment, they are the favorites to be in the qualifier in which Apollon participates.
We remind you that the Limassol team has already secured a presence at least in the Conference League groups. But if he goes to the playoffs of the Champions League, then he will seal a ticket for the Europa League groups. Of course, if it goes through the playoffs of the top inter-club competition, then it enters its golden groups.
Most of the opponents that we recorded above, Apollo can see them in the eyes and hope for the dreamy continuation. . Sure, the work of the blue and whites can not be described as easy, but with a good face it can compete with them.
Like this:
Like Loading …