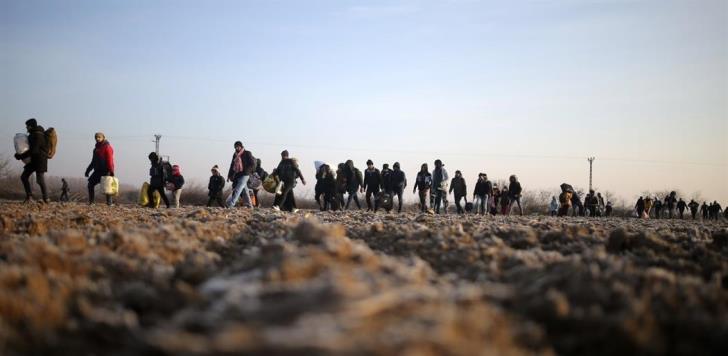 Under the pretext that the Greek Cypriot side, on the one hand, rejects the proposals for bi-communal cooperation in certain fields and, on the other hand, "makes baseless allegations" concerning the pseudo-state and Turkey, accuses the Greek Cypriot community of "foreign ministry" in a new written notice on the immigration issue.
On the occasion of the speech of the Minister of Interior of Cyprus at the informal meeting of the Ministers of Interior of the European Union, the "Ministry of Foreign Affairs" states that the criticism of Nicosia and Athens on the Turkish Cypriot side and Turkey on the immigration issue is "unfounded".
The written announcement refers to a recent incident in the Aegean, at the center of which was a group of immigrants. He also spoke out against the Cypriot authorities, saying that "similarly, it is known that it is included in the report of the UN Secretary General on the peacekeeping force, published in January 2022, [the information that] a person disappeared at sea due to obstruction of immigrants ".
The announced C / C is completed with the proposal of the C / C side to the C / C side for cooperation in the immigration issue.
ΚΥΠΕ