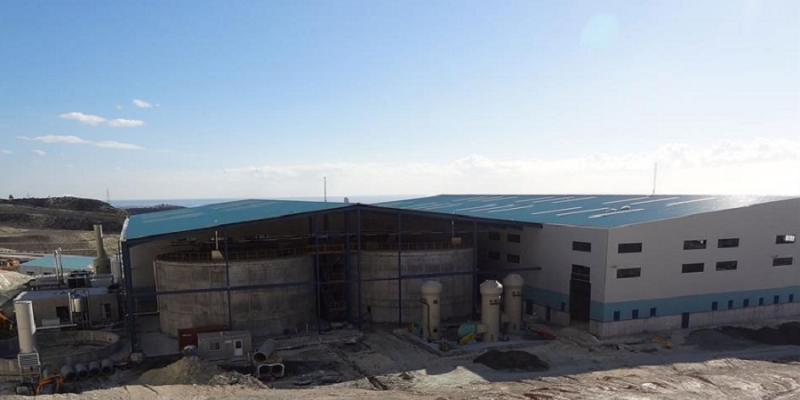 It seems that the state became the recipient of blackmail yesterday morning by the OEDA contractor Pentakomou, who refused to receive dozens of tons of garbage from the Limassol district, citing increased moisture in the waste.
The incident happened shortly after information was made public that the government had no other way out than to terminate the unit's operating contract and take it over to the state.
After many hours of consultations with officials of the Ministry of Agriculture, the contractor of OEDA Pentakomou suspended his decision, took the garbage, and will continue to do so until next Tuesday when he will meet according to' personally with the Minister of Agriculture.
Mr. Petros Xenophontos, told Sigma that he does not want to make any statement until the meeting takes place.
As stated by the chairman of the Environment Committee, Charalambos Theopeptou, it is a unit for which OLAF is examining us, which is for EU crime. «It is a huge scandal. Let me remind you that all the waste management has resulted in the policy implemented by the governments until now, that people go to prison. We gave a company that admitted to paying kickbacks the right to operate and even cooperate with the state. We have not put it on the blacklist provided for by the legislation on public contracts and it is still operating legally in the Republic of Cyprus, he noted.
The problem seems to be getting bigger. We are talking about a unit that for 6 years continues to operate without the required permits, while the administrator, which is the SEDAL board, has not yet received it, due to the problems presented.
The affected communities and the Municipalities of Limassol speak of expediency and extortion on the part of the contractor in order to pressure the State for second thoughts.
"This unacceptable situation cannot continue to happen there, which endangers the entire waste management system on the one hand, and on the other hand we all know that the environmental requirements in relation to waste management are not being met and that there is a risk the health of the residents of the area, said AKEL MP Andros Kavkalias.
The government is considering taking over the management of the unit by a competent government department, which will employ the existing staff.
The labor problems that exist at the OEDA Pentakomou will be discussed in a meeting scheduled for Holy Wednesday. , between the guilds and other authorities, at the Department of Water Development in Nicosia.
«Municipalities cannot accept blackmail&raquo?
In Sections of the Facts hosted the Mayor of Limassol, Nikos Nicolaidis, who stated, among other things, that the unit operates without environmental approval. He also wondered who is to blame and what should be done to correct this situation.
"Municipalities cannot accept blackmail every now and then from the managers that they will not accept the waste", he stressed.
p>