Hours of fighting for a 17-year-old girl in Nicosia – She has been absent since yesterday from her place of residence – The Police is asking for the citizens' help in locating her
Download the CYPRUS TIMES APP! HERE for Android and HERE for iOS
The photo and details of a 17-year-old, who is missing from her place of residence in Nicosia strong>, from Friday December 02, 2022, the Police is making public, with the aim of collecting information that may help to identify her.
It is about the Alissa Pitt, date of birth 18/10/2005, from Great Britain, resident of Cyprus.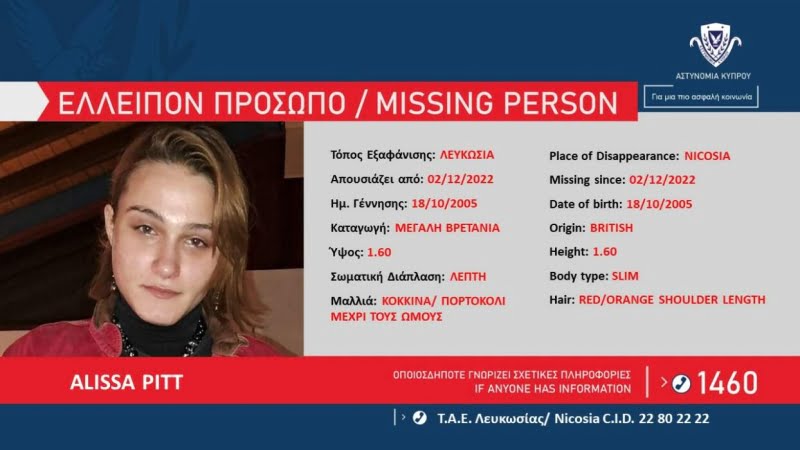 The 17-year-old is described as being of slim build, approximately 1.60m tall, with shoulder-length red/orange hair. When she left, she was wearing a black T-shirt, a red jacket, and black jeans.