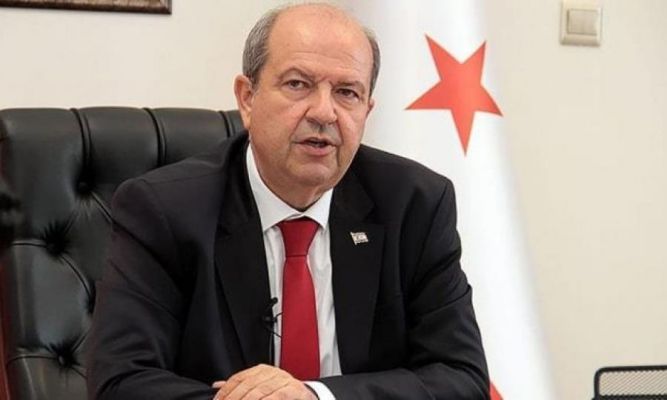 The Turkish leader, Ersin Tatar, held a teleconference with the platform of economic organizations, which represents organizations and associations from the economic life of the pseudo-state, on Saturday afternoon, in view of his meetings this week with the Foreign Ministers of Turkey, Britain and Britain. as stated in a statement from his office.
According to reports from the occupied territories, Mr. Tatar exchanged views on various issues related to the effects of the pandemic on the economy of the pseudo-state and said that in his meetings with the two Ministers – on Tuesday with the Turkish Foreign Minister and on Thursday with the British Foreign Secretary – will take action to find solutions to problems posed to it by financial and professional organizations and associations.
The platform includes the Turkish Chamber of Commerce, the Turkish Chamber of Industry, the Association of Hoteliers, the Association of Contractors and Engineers and the British Chamber of Commerce.